Zubair Sarookh is creating waves in the global circuit with his impeccable comic-timing!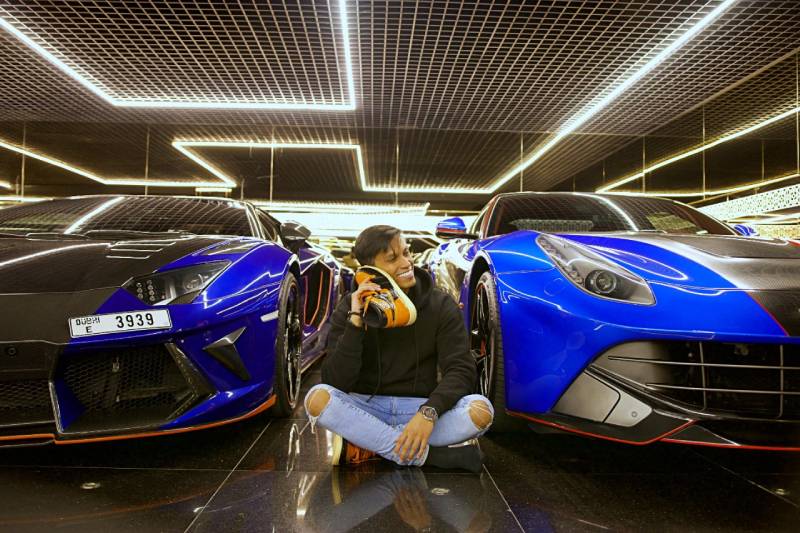 In the recent years, the world woke up to the realisation of the fact that human life is vulnerable, that being around our loved ones is the greatest gift and seeing them happy is the most precious wealth. Amidst all the worry, uncertainty, Zubair Bin Jaafar Ba'oom, also known as Zubair Sarookh, the UAE-based Youtuber and Social media influencer, left no stone unturned to spread some happy cheer and happiness amongst his fans, all around the world, with his relatable content!
Zubair, who originally hails from UAE, but enjoys a popular fan base all around the world, specially in countries like India, Pakistan, Canada, USA, amongst others. Today, Zubair is a popular content creator and a fashion icon known for his dapper style and hilarious comic-timing, a rare combination. Zubair's digital presence boasts of close to million followers on Instagram and YouTube respectively, and a whopping 1.2 Million followers on Facebook, marking his digital presence up to 4 million, today! Unlike other content creators who showcase unrealistic things, Zubair is winning hearts with his 'relatable' content. Zubair is globally known for his dual portrayals such as Abu Zubair, Uncle Rambo, mama Zubair, typical girlfriend and lot more. His portrayal of an 'Arab Driving Instructor' broke the internet, garnering millions of views within a day.
Zubair states, "Firstly, I would to thank my fans for their unwavering support and love. It keeps me going. It was a beautiful feeling to be able to bring a smile on someone's face. I like making people smile, in fact, I love my work, it is definitely my calling, and I thoroughly enjoy entertaining people. I am constantly on the lookout to find newer ways to strike a chord with my audience." On his relatable content, he further adds, "To be honest, I have a knack of keenly observing people, since childhood. It is really interesting to observe, study and read humans. Humans are a funny species. If audience is the king, relatability is the queen. It is very important for a content creator to be relevant and relatable."
Zubair boasts of an intercultural upbringing given the fact that his mother is from India and his father originally hails from Yemen. After attending high school, Zubair worked for several years at Sharjah International Airport before beginning his tryst with content creation in 2015, way before popular platforms like TikTok came into existence.
Today, Zubair is a popular global icon having won prestigious accolades such as 'The Funniest Video Award 2020 by Filmfare-Middle East,' 'The Best Entertainer Comedian 2021 by Filmfare Middle East,' amongst others. Zubair has also represented Dubai for ICRC to promote mental health awareness during the gruesome COVID era. Zubair Sarookh is highly regarded as a 'fashion icon' and is the brands 'blue-eyed boy' when it comes to populating their brand amongst the masses.