Ultra Media & Entertainment pays a tribute to the legendary & multi-faceted Gujarati Superstar "Late Shri Naresh Kanodia" by recreating & releasing his Superhit Song "Sajan Tara Sambharna" in a unique music video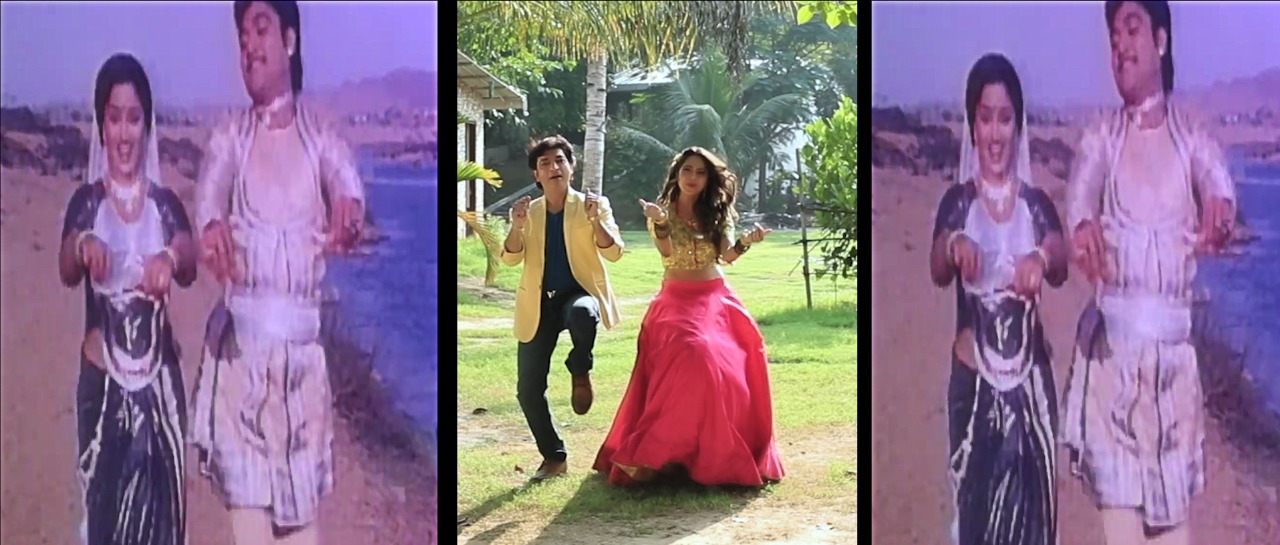 This new video will showcase the chartbuster song of 1985 in a modern avatar & will feature his son, actor Hitu Kanodia & actress Mamta Soni and will release on Saturday 19th December 2020 on Ultra Gujarati
December 2020: This new superhit Gujarati song of 2020 " is produced & directed by Mr. Hareshbhai Patel & sung by the popular singers Himanshu Barot & Nayana Sarma. Its music is composed by well known music director Maulik Mehta. It reinvents the magic of the title song of Naresh Kanodia's super hit romantic film of 1985 "Sajan Tara Sambharna". The film was directed by the veteran Govind Patel & had Naresh Kanodia, Snehalata Gadkari & Arvind Rathod in lead roles. The music of the original song was composed by Shri Naresh Kanodia himself who was also a composer par excellence along with his brother Late Shri Mahesh Kanodia.
The new video also features the famous Gujarati regional rapper & folksinger Arvind Vegda singing a small regional rap section along with the actors, hence making the song contemporary and resonate it better with today's youth and audience. The Jodi of Govind Patel, who also was known as the 'Manmohan Desai' of Gujarati cinema along with Naresh Kanodia had given continuous non-stop hits in the 1980s and the 1990s. Incidentally, Govind Patel's son Hareshbhai Patel is the producer of this 2020 music video.
Hitu Kanodia is a very popular Gujarati actor & politician and had started his film career as a child artist & acted in over 100 Gujarati films till date. Mamta Soni is also a well known actress and has acted in many Gujarati Films & TV serials.
This new music video though retains the original essence & charisma of the old song, a new contemporary look and feel is added to it in terms of exotic locales, dance steps and music composition. The actors not only match the original song step-by-step but have also added their own distinctive touches to make it reverberate with the youth and the pulse of today. The music programming is by Rahul Munjariya & the song as mixed & mastered by Jay Mehta & recorded at M3 Studio, Ahmedabad.
This new video will be available on Ultra Gujarati YouTube Channel which has over 1.1 million subscribers. Ultra's social media platforms have been attracting over 50 million (5 crore) subscribers and followers across their popular platforms like YouTube, Facebook and Instagram amongst others.
Mr. Sushilkumar Kumar Agrawal CEO,Ultra Media & Entertainment Group adds "We are extremely happy to partner with the past works of thespians like Naresh Kanodiaji & Govind Patelji and recreate their timeless magic for the current generation. Nareshji has immortalised several super hit Gujarati songs and Ultra will be recreating some of these unique hits amongst others soon. We are confident that "Sajan Tara Sambharna 2020" will be heard throughout this December and the New Year. Ultra is majorly reforaying into music again and we will be presenting some new concept music videos across different genres in Gujarati,Marathi,Hindi,Punjabi & Bengali languages in the immediate future.
Entertainer par excellence Hitu Kanodia adds, "The magic of the original song is unmatched and incomparable as it has been eternalised by my father in his own inimitable style. I am confident that this song also will be a chartbuster hit of today, just as the original song was a rage in its days in the yesteryears. After all, Gujarati songs of the Olden era are timeless gems of our culture and need to be passed on to Gen-Next."
Ultra Media & Entertainment Private Ltd (Est. 1982) is a professionally managed Indian Entertainment Conglomerate providing end to end solutions for the Films & Television Industry Globally. The Company in the past has produced 16 feature films, various TV programs and on-going content for social & digital media platforms, IPTV, VOD, Internet, Mobile and more. Ccurrently it is engaged in multiple aspects of entertainment, including full-scale film and television production and distribution, digital media and post production services. Today the company pioneers in acquisition & distribution of various forms of Content in terms of Indian & International films, Television Programs, Animation & other forms of content across various languages and genres from several production houses worldwide.
They specialize in distributing this in various existing Physical, Non Physical, Digital and emerging formats globally. Ultra currently has an exhaustive library consisting of more than 1500 titles comprising of blockbuster Indian & International Films, Television serials and other contents. The Complete music video can be viewed clicking the following link :