Top 5 Benefits of Bamboo Cutting Boards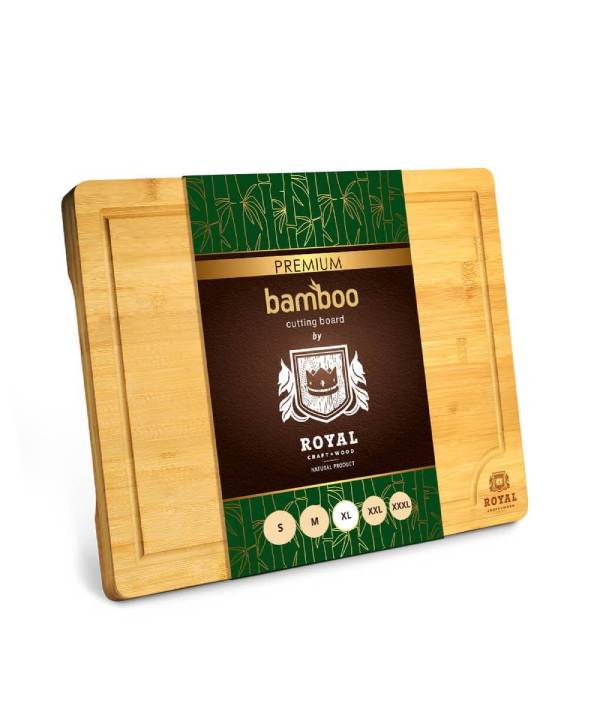 Bamboo cutting boards have started becoming the most indispensable kitchen accessory in every kitchen. Using a quality cutting board made from bamboo; you can easily chop your vegetables or even cut meat. Professional chefs working at seven-star hotels always recommend bamboo cutting boards for every household.
These cutting boards are reliable and durable. They can last a long time and help you get your vegetables chopped with utmost precision. Another advantage of using these cutting boards is to stay safe from hundreds of invisible microscopic organisms, which can go inside your vegetables. Bamboo cutting boards are shaped and designed in such a way that bacteria and other microorganisms can't stay on their surface.
Made up of Eco-friendly Materials
Over the last few years, bamboo cutting boards have emerged as the number one choice among environment-friendly people who believe in the concept of sustainable living and development. Bamboo is of course a far better alternative to maple, plastic and glass.
Many people are not aware that Bamboo is basically grass; not a tree. It grows quite fast and can be raised organically, too. It's far more durable and affordable.
Long-Lasting Use
Bamboo products tend to have a long-lasting life. They are harder than other woods. You can cut even hard vegetables like onion, potato, and beetroot easily on a bamboo cutting wood. It's far more durable and can even withstand the minor cuts, scratches, and nicks to retain its original hard surface.
Easily Maintainable
Bamboo cutting boards are easily maintainable. These bards thwart moisture and vegetable odours from them. Bamboo is also effective in not absorbing stains on its surface. You can wash your bamboo boards with plain water after use to retain their long-lasting utility without any hassles.
But be a little more careful when you are using the board to get your meat or fish sliced. Sanitise the bamboo board with white vinegar to keep it clean and disinfected.
Doesn't Absorb Water
Bamboo-made materials are not water friendly. They are strongly resistant to water and don't easily absorb water. That is bamboo cutting boards are strongly recommended more than other boards.
Be it glass or wood—both of them tend to absorb water, which could make the board dirty or even damage it in the long run. But Bamboo is resistant to water. So, you need not worry about these things.
You will also find no stains on your Bamboo cutting board, which is often noticed while cutting acidic vegetables or fruits like tomatoes, strawberries, oranges, and lemons.
Health Benefits
Bamboo cutting boards come with a plethora of health benefits. Its strong surface is less likely to get scratches and nicks. It means the board won't let any bacteria or moisture go inside the board. Apart from it, bamboo cutting boards also have a natural tendency to resist bacteria and microorganisms.
Bamboo cutting boards don't require a lot of maintenance activity after use. You can simply wash it with clean water and let it dry. It hardly takes a few minutes to get your bamboo cutting board washed and dried up.
The Final Word
If you are looking for an attractive bamboo cutting board, you can choose branded products from Royal Craft Wood. The bamboo-made boards look sophisticated, and they come with their own charm.
Replace your wooden or plastic cutting board now with a bamboo-made one to enjoy the art of chopping and cutting like never before. A bamboo board looks glossy and sleek for a long-long time even if you use it frequently.
Find us on: https://royalcraftwood.com/products/bamboo-cutting-board-xl-18×12