Shane Foster: How a military war veteran with disabilities leveraged music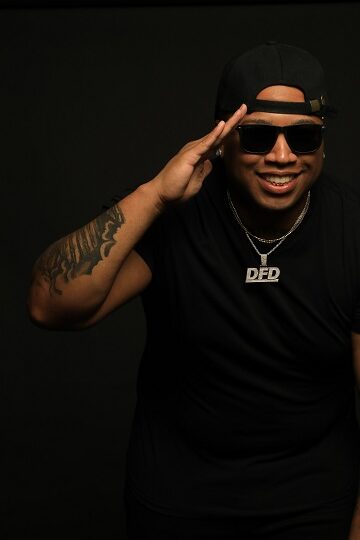 The wonders of the music industry never cease. It has given so much to so many, helped countless millions heal, and discover new parts of themselves. And for Shane De'Angelo Foster, it has provided an original path in his life after the most harrowing experiences.
Foster is a veteran and a decorated one at that. The North Carolina native served in the US Army's 82nd Airborne Division and several Special Forces units, earning a Combat Action Badge and several other commendations. And like many others, he came out of his service with traumatic brain injuries and PTSD.
His story is an incredibly common one. According to the US Department of Veterans Affairs, an estimated 22% of all injuries sustained by combat vets are traumatic brain injuries. The impacts on a person's quality of life can be grave.
"My life was changed forever after being injured in combat," says Foster. "I had to go through a lot after coming home to get my life back on track. In particular, a lot of cognitive therapy. But really, I knew that I'd ultimately have to find a new direction, something that could keep me busy but was also rewarding. And I'm lucky enough to have always had a passion for music."
Foster's ascent in the music industry has been swift, first as an intern with Def Jam/ EP Entertainment, then as an intern and marketing executive for Live Nation Entertainment. After leaving Live Nation, Foster set out on his own independent production company DFD Music with Christopher Davis, aka "Davis Chris."
Since then, he's worked with artists like Beat King, Yo Gotti, Boosie Bad Azz, Young Dolph, and so many others. He's collaborated as a writer, a producer, or an engineer on songs that have charted on Billboard Six Times and sold a lot units. He has also been involved or directed music videos that have appeared on MTV, VH1, and BET. And he's done it all this independently too.
"I don't pretend to know what comes next," says Foster. "What I do know is that I've come a long way, and I'm thrilled to be a part of this world and making such a big contribution to it. Vets don't always come out on top in this world. So for me to do just that is a real success story."