Satish Ray's Alpha Pandey is the most authentic Bihari Character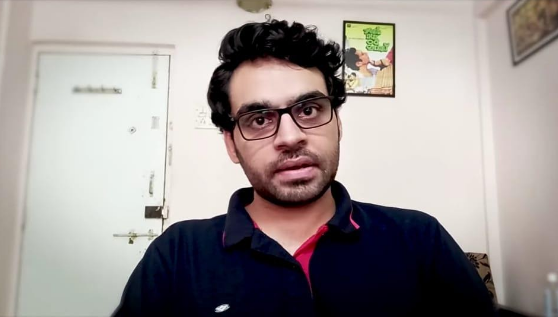 The Chapra-born youtuber, Satish Ray brings out the most authentic Bihari character that was missing with Alpha Pandey.

What strikes our mind when we hear about someone from Bihar is a playful pan-masala loving man with a comical dialect of Hindi. The same is with Babban Bhola (aka Satish Ray's another character) living-up to the stereotypes about Bihari people. According to Satish, when he went to his village in Bihar, he was one part surprised and two parts intrigued that the stereotype was almost non-fitting to the image of a native Bihari.

This aroused a realisation that the mainstream media and entertainment industry was missing an authentic Bihari character actually representing the nature of a Bihari. That day a different character was born, a real man of Bihar "Alpha Pandey". He had the dialect, but not the playfulness about everything and of course no pan-masala. He is outspoken and vigilant and not to be taken lightly.

Alpha Pandey's name has its roots going back to Bihar. This real Bihari character had to have a Bihari surname, hence Pandey. But the problem remained about the first name and that's when Satish Ray heard of a boy with an ecstatic name 'Alpha' in his hometown and the nameless Pandey found his name.

Alpha Pandey's comical critique, of course in Bihari style, personifying political issues like tiff between India and China and U.S.A.'s inability to produce a COVID vaccine as a world leader gained popularity and was even shared by the renowned comedian Zakir Khan.
Alpha Pandey went viral on WhatsApp in Bihar so much so that even Alpha's(Satish) father received one of his videos on WhatsApp.

Alpha Pandey's esteemed critique can be found on YouTube namely 'Humble Request to America', 'To China with Love', 'Alpha Pandey's message to WHO'.