OPENVERSE brings Football Fans a surprise Metaverse during World Cup season
The OPENVERSE team recently announced completion of their series A financing of 10 million dollars plus, reaching a new milestone for the entity in its plans to become a key avatar builder for metaverses. OPENVERSE avatars bring fans new possibilities of social gaming and interactive game play which serves as a new gateway to various Metaverses. OPENVERSE serves as a low cost and high quality, professional avatar solution to various brands and companies seeking to enter the Metaverse .
OPENVERSE has also announced the release of the Atletiverse, a Metaverse created for Spain's leading football team, Club Atlético de Madrid. This will be the first time 3D avatars of famous football athletes are appearing in a real-time, interactive Metaverse. In the Club Atlético de Madrid's metaverse; the Atletiverse, fans are able to engage in real time football games and interactions with their favorite Atletico de Madrid athletes, learn about the club's history, be able to access unique digital assets, and read the most up to date club news.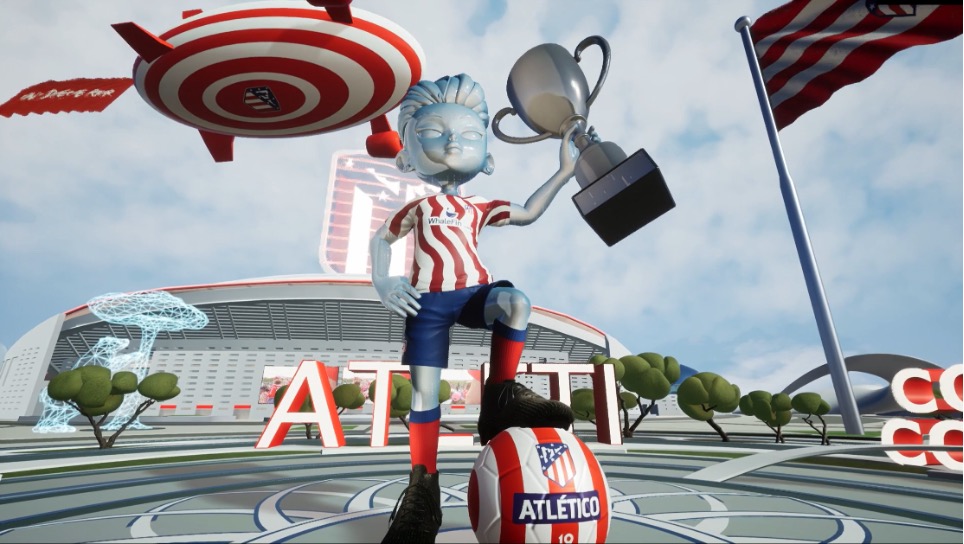 The Atletiverse virtual community developed by OPENVERSE brings together the diversities of Club Atlético de Madrid into a new multifaceted, virtual world, allowing Atletico fans to experience the best of Web3 technologies.
In this community, football fans will be able to:
Customize unique, personalized avatars and the outfitsvia the patented AIGC in-app tool;
Purchase exclusive NFTs with unique gaming utilities;
Interact with Atletico Athletes via their Avatars and take photos with themin the virtual football stadium;
Learn the history of the Club, chat, and play soccer with other Atletico fans
And, more importantly, the value of digital assets from the metaverse will increase over time as other OPENVERSE avatars enter into other sports and entertainment related metaverses.
Working side by side with Club Atlético de Madrid, the Atletiverse is a demonstration of a how Avatars, NFTs, history, and community can be conjoined into the space of a Metaverse.
As a Web 3 builder, OPENVERSE aims to become a one stop shop for businesses, brands, governments and other institutions who are aiming to enter into the metaverse space.
Atletiverse is definitely a showcase of the innovative intention of Club Atlético de Madrid in refreshing their brand via the fast-emerging and interactive Metaverse portal in joint efforts with OPENVERSE. Together, the teams are committed to provide club fans with a one of a kind experience in the more than real Atletiverse.
The core team of OPENVERSE comes from the Alibaba Damo Academy Machine AI team-Tencent and Andrew Ng's Lab of Y Cobinator. OPENVERSE has nearly 100 team members spread throughout Singapore, North America and China; and an in-house AIGC lab that holds a number of related patents and intellectual properties in this space.
Website: openverse.io
Twitter: @Openverse_io
Media Contact:
Bliss Pang