Music and Marketing: The Dual Talents of Muhammad Althaf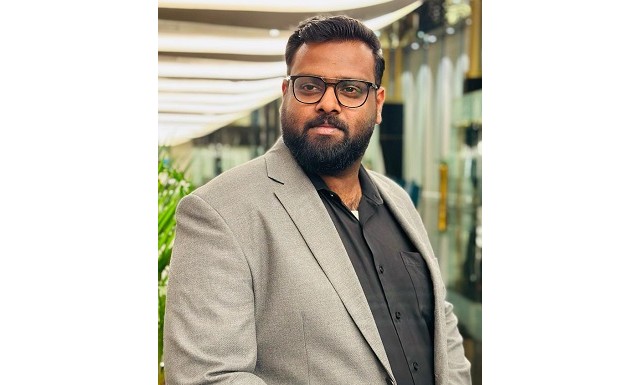 Born in Kerala, India, Muhammad Althaf completed his Bachelor's and Master's degrees in Computer Applications from Calicut University, Kerala. From a young age, he was curious about marketing and went on to specialize in lead generation. In 2013, he started his journey as a digital marketer, and today, he is the founder of Glinks Media, a Dubai-based media production company that specializes in digital marketing and video production.
Glinks Media is not just any digital marketing agency; it is a Google and Meta partner in the Middle East region, and Muhammad Althaf is a certified Google digital marketer. He helps SMEs, big brands, government organizations, and businesses grow their online presence through social media platforms such as Facebook, Instagram, Twitter, YouTube, and LinkedIn.
Muhammad Althaf's digital marketing expertise has been honed over eight years of working in the healthcare industry and media production companies. He understands the nuances of online branding and helps his clients achieve their goals by creating effective marketing strategies that deliver results.
Apart from his professional expertise, Muhammad Althaf is also a passionate musician who works predominantly for the media industry. He has done online music branding for the film industry, promoted music bands, and is a playback singer. His creative side enables him to bring a unique perspective to his digital marketing projects, and his clients benefit from his versatility.
In his role as a growth hacker, Muhammad Althaf has taken Glinks Media to new heights. His vision and innovative thinking have enabled the company to stand out in a highly competitive market. He has created a work culture that fosters creativity, collaboration, and growth, and his team reflects these values in their work.
Muhammad Althaf's success as an entrepreneur and digital marketer is a testament to his hard work, dedication, and passion for his work. He is proof that anyone can achieve their dreams with the right mindset and skill set. His story is an inspiration to all those who want to make their mark in the digital marketing industry.
Muhammad Althaf is a rising star in the digital marketing world, and his story deserves recognition. He is a certified Google digital marketer, musician, and entrepreneur who has successfully established himself in the highly competitive world of digital marketing. His expertise, creativity, and vision have helped him build a successful media production company that is trusted by businesses across the Middle East region.
---
Meta Keywords: Muhammad Althaf, Glinks Media, Muhammad Althaf Entrepreneur, Dubai Entrepreneur
---
Company Details
Organization: Glinks Media
Contact Person: Muhammad Althaf
Website: https://glinksmedia.com
Email: info@glinksmedia.com
City: Dubai
Country: United Arab Emirates