Meet Ngusha Kevin Uvah "KAYNE"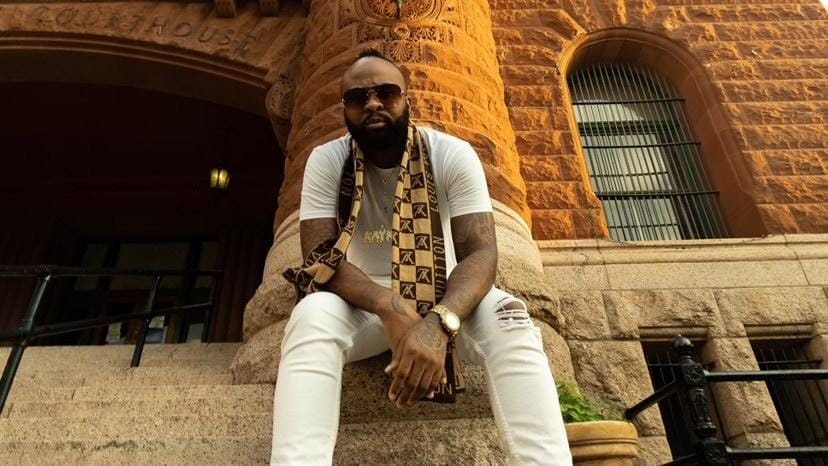 -How did you get where you are today?
First and foremost GOD, Hard work, always trying to learn something new, dedication and determination. I knew this was for me so I worked to prove to myself that I deserve it to others.
-What challenges have you had to overcome along the way?
I've had to deal with Rejection, having to work 2-3 jobs just to fund what I was trying to do, being the only one that believes I can do it. I've always been alone in thinking this was possible so now that it's finally happening it doesn't come as a surprise to me because I prayed for this and worked for it.
-What do you specialize in and why do you think someone should work with you over your competition?
I think I specialize in creativity. I can hear a beat that most want to rap on and I may end up singing through the whole thing. Anyone that would work with me can guarantee they'll get top notch quality along with something creative & unique from me.
-What is your best piece of advice to give readers who want to be successful?
My best piece of advice would be don't give up. Quitting won't get you closer to your ultimate goal. As long as you keep working everyday you can't fail. You'll have missteps here & there but take those as learning opportunities. Use those experiences to move forward & move smarter. Stay humble but assertive. Be open minded and be prepared at all times because opportunities don't announce themselves.
-Speaking of success, what does that word mean to you?
Success means achieving what you've set out to do. Not according to others but according to your own standards. Celebrate every win, no matter how small because the small successes add up and propel you to larger successes.
-What's next for you?
What's next is my new album 'Lord King to A GOD' drops July 23rd. I'm already working on the next project to drop around October/November and also looking forward to touching the road and performing. Also just looking to sharpen my business acumen and dipping into other endeavors.
-Where can people connect with you if they want to learn more?
My website is KaynesWorld.com. Homebase for everything about me.
My Instagram is @Kayne8008 and my youtube is youtube.com/TheSugaKayne. I'm usually on these platforms for I look forward to connecting with everyone soon!