MSME,SME and Inspiration To Grow Entrepreneur's Business Which Is Core Aim & Goal Of SMEBIZZ World entrepreneur startup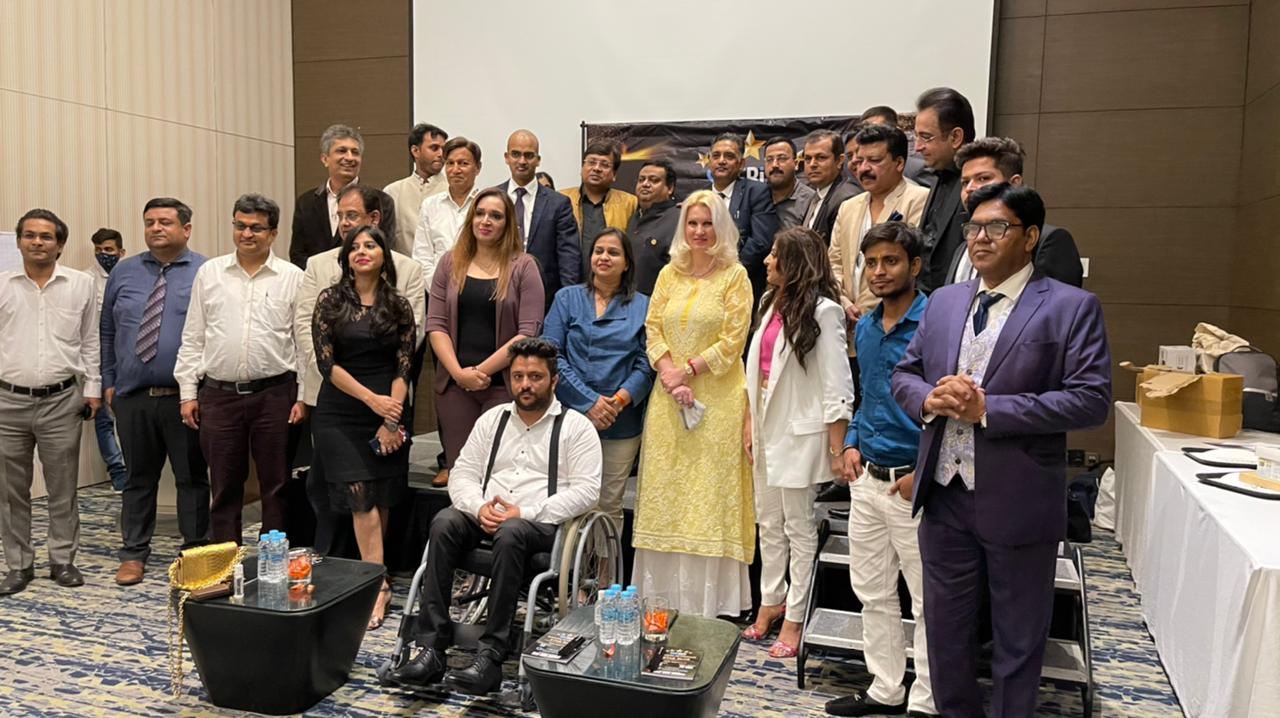 World Entrepreneurs' Day(21st august)- SMEBIZZ Focuses Importance Of Entrepreneurship And Recognizion Of Entrepreneurs,Startups,MSME,SME and Inspiration To Grow Entrepreneur's Business Which Is Core Aim & Goal Of SMEBIZZ.
Every year, August 21 is the World Entrepreneurs' Day(WED). The purpose of the World Entrepreneurs' Day is to create awareness for entrepreneurship, innovation and leadership throughout the world. WED is the perfect day to celebrate the people who starts a business alone. WED is the day of founders, managers, producers, contractors, industrialists, innovators, administrators, designers and producers. AIBA, the Alliance of International Business Associations invites everyone to organize happenings around the world to promote WED. World Entrepreneurs Day is a great opportunity to push philanthropic, social and ethical business practices via conferences, awards and initiatives.
World Entrepreneurs' Day recognizes and celebrates the efforts of individuals who start a business venture. The day is there to create awareness for entrepreneurship and innovation. However, on World Entrepreneurs' Day 2021, which is on August 21, Saturday, entrepreneurs must ponder on lessons learnt during the ongoing Covid pandemic. The once-in-a-century pandemic was a reality check but taught us to embrace the new normal.
Entrepreneurs play a major role in an economy by ushering in new ideas and innovation to the market and thereby creating value for their stakeholders and generating jobs.
On World Entrepreneurs' Day, here are some young Indians who instead of waiting on a job offer to get ahead in life created opportunities for themselves and those around them and left a mark in the world of business.
The pandemic-induced lockdowns accelerated the pace of digital transformation in India. Adopting digital means seemed challenging to small businesses and MSMEs in the early days of the lockdown, but these businesses were the ones that survived – and thrived – after upskilling.
SMEBIZZ Always Focus On Digitalisation Of Businessmen And Supporting Govt. Digital India Initiative. Entrepreneurship is not only for creating jobs but also an integral and very important part of problem solutions and economic growth.
Entrepreneur's Focuses on Physical And online presence impacted both – entrepreneurs' prospects and growth expectations for the future. It enabled businesses to reach a wider audience, nationally and internationally, in a cost-effective way, building great brand visibility and driving increased engagement.
We observed that businesses across levels, including MSMEs, have realised the importance of a digital presence and are increasingly pivoting online. Entrepreneurs that adapt will be the ones that survive, not only through the current times of uncertainty but for any future crises as well.
Over the years, our honourable Prime Minister has emphasised that entrepreneurs need the 3Cs for Success – Capital, Courage and Conviction. Several initiatives and support from the government and industry bodies have helped develop and nourish a healthy startup environment across the country which is now an epitome of envy world over basis the numerous success stories.
SMEBIZZ Emphasis Focus is the key i.e Often small success peaks can tend to deviate from the opportunity given the breadth of the healthcare scenario in our country. Staying focussed in going in deep will unlock potential.
SMEBIZZ supports Honble Prime Minister Sh Narendra Modi's appeal of "Vocal for Local", Digital India and Atmanirbhar Bharat. SMEBIZZ Core Vision Is Entrepreneur's Business Growth.
Also,SMEBIZZ Initiative For "Local To Global" For Enterpreneur To Reach Global Market.SMEBIZZ Focuses On Business expansion on local city ,across india and globe.
Jitender Chawla,CEO Of SMEBIZZ Shared his Insights The Power Of Digital Technology And Business Networking With Digital Technology for Entrepreneur's Growth for every entreprenur.
Also,SMEBIZZ focus Is Businessmen should have their business visible on digital platforms as we all are using digital technology in our life. So, the business will grow on the physical market, and presence in digital platforms will add sales to their businesses. Also, use social media platforms to connect to buyers and for branding, as nowadays social media is a potential platform for growing business and connecting customers, community, and society too.
Businessmen To Focus On Business Lead Generations To Grow Their Business Sales As Sales Are Most Important For All And Business Leads Are Lifeline of Any Business.SMEBIZZ Working passionately for entrepreneurship.Also, we had a strong belief that entrepreneurs are job creators for society.
SMEBIZZ Works As Complete Agency To Serve Various Services For Entrepreneur's Business Growth I.e lead Generations, Branding, Business Consulting, brand protection, sales, business consulting, business coaching, and marketing.
SMEBIZZ Serve The Best Value Added Services To Clients.SMEBIZZ Supporting All Entreprenuers,Entrepreneur's chamber,business associations and industrial associations for all business growth activities to expand business.