Meet Dr. Kasia Sterriker: who has utilize the social media platforms as a means of expression to spread joy and value to her ideas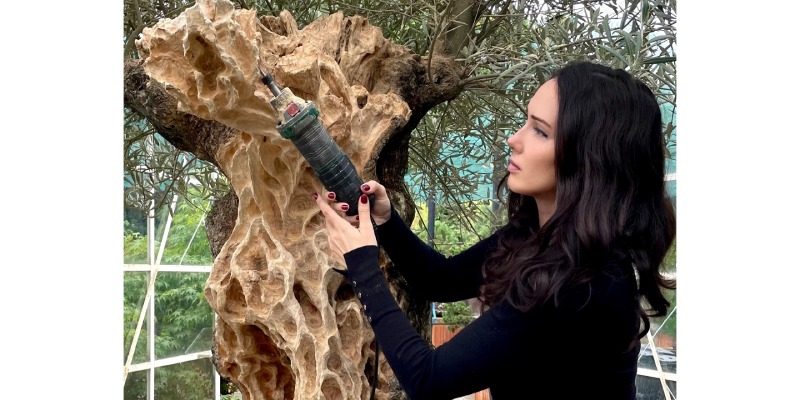 When it comes to environmental concept art, the real goal is to immerse the viewer in a setting that helps them feel and comprehend the narrative being told. The artwork is actually physically routed into nature by using plantings or incorporating living materials into more intricate pieces. In some cases the cycle of the seasons governs the appearance of the work because it is a part of nature. It grows and evolves and that's one of the added complexities of many of her masterpieces. Environmental artists like Dr. Kasia Sterriker significantly contributed to the global presentation of real nature. They capture the pinnacle of authentic environmental art in their works.
She is recognised for her artistic talent as she is a well-known environmental artist. Her achievement is due to her compassion and her unrivalled environmental expertise. There are very few artists in the world that have PhDs in both art and science. Her ability to apply a qualified creative and practical viewpoint is made possible by her because of her particular level of knowledge and expertise. She had the capacity to successfully innovate and produce solutions that are unique. Moreover, she has a strong work ethic, which enables her to never miss a deadline. The caliber of the assignments she completes and the artwork she produces is commendable. She has a strong conviction that there is a way in which the earth and nature communicate. Most of the time, we are just too impatient or too silent to focus on the story.
She wants to leverage her position as an influencer to spread awareness of her work and her ideas on how environmental art can be used to bring the splendor of nature into our homes, workplaces, and public areas. She wants to inspire aspiring artists to express themselves and share their work with the world using the variety of media that is now more readily accessible than ever. People value her work highly as a result of this. According to her, social media has produced previously unheard-of chances and platforms for us to express the things that bring us joy, and she encourages people to do just that.
To know more, follow her on Instagram @dr_kasia_sterriker.