Kristan de Graaf is taking over the car rental industry with his brand 'Elite Rentals Dubai'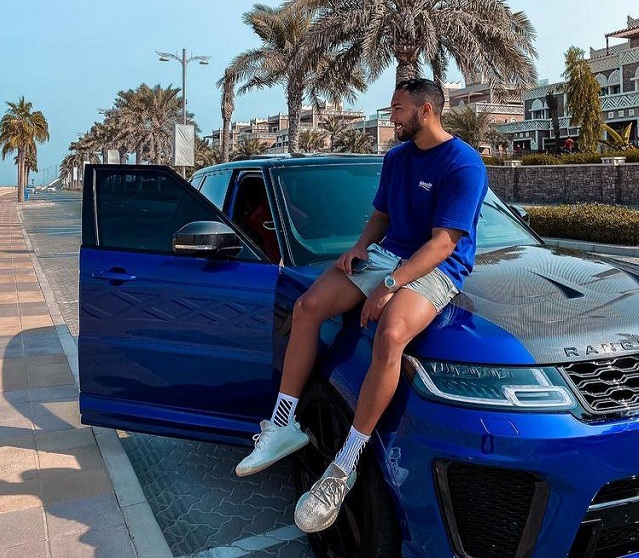 It is Kristan de Graaf's grit, hard work and commitment that have allowed him to make millions through his business.
In a world that is so obsessed with overnight success, all those people and their success stories that are a result of pure passion, hard work and commitment are the ones that truly infuse in the right positive energies in others. Speaking about various business industries, we all have noticed how youngsters have come at the forefront and how they have managed to create a successful path for themselves, even in a competitive work environment. Kristan de Graaf is all about this and much more, who is leaving no stone unturned with his car rental and yacht business in Dubai, called "Elite Rentals Dubai" and "Elite Yachts Dubai".
"All those individuals who possess a strong self-belief are the ones who actually lead a successful career and life", believes the 26-year-old young entrepreneur. He hails from Amsterdam and is half Thai and half Dutch. Since a very early age, he believed in the power of money and earning great wealth for securing a greater future. Hence, for his passion for sports, he began with betting on live sports matches and earned massive incomes. All this had started for him at the age of 17 and since then, this youngster has never looked back.
For his quest to become a young entrepreneur; he moved to the United Arab Emirates. After realizing the umpteen numbers of opportunities and potential the car and yacht rental business can offer him, Kristan de Graaf ventured into the same and set up his Elite car and yacht agency in Dubai.
His brand 'Elite Rentals Dubai' has become a phenomenon in the UAE with their car rental offerings, focusing on providing the best quality cars and customer experiences. It is a brand that promises people to help realize their dreams with the stylish-most and opulent car brands. His company currently has more than 60 supercars and also a fleet of more than 30 super yachts.
Kristan d Graaf was recently in the news also because of a program about him, where wealthy men live a luxurious life full of entertainment and women. This program even went viral as one of the best-known documentary films in the Netherlands.
Ask the youngster about his future plans and he is quick to reply saying, "I wish to have the most successful car and yacht agency in all of Dubai within five years". Looking at the courage and the commitment of Kristan de Graaf for Elite Rentals Dubai and Elite Yachts Dubai, we can only see him achieving many more feats in the industry in the near future across the UAE. To know more about his agency, visit the website, https://eliterentalsdubai.com/ or follow him on Instagram @kristandegraaf.