Famous T.V. presenter of UAE Mansour Alblooshi will be interviewing people now on his Youtube Channel Mansour arena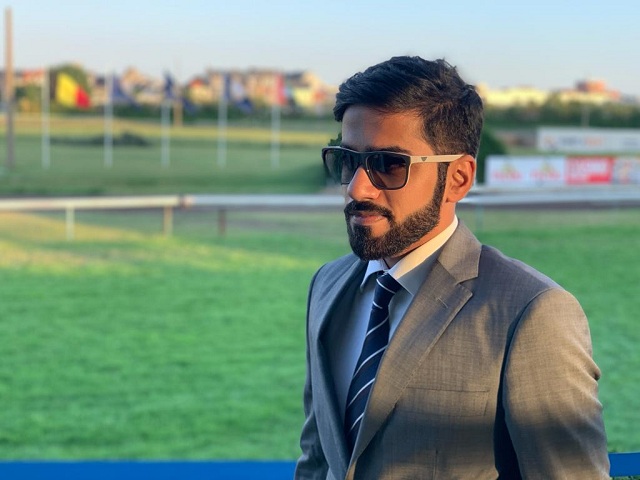 We are seeing so many prominent T.V presenters worldwide, living various parts of the world hosting their shows brilliantly and attracting millions towards their channel. If we dig out some of the best T.V presenters, lists can go long as every country has their own superstar T.V presenter who can bring more viewers to the channel because of their presenting skills and looks.
Popular, prominent, and well-known T.V presenters to the best professionals in the presenter field. If you want to answer the questions, "Who are the most influential T.V presenters ever?" and "What are the names of famous t.v presenters?" then you're in the right place. Today we will give the example of one of the best T.V. presenter of UAE Mansour Alblooshi.
All top T.V. presenters of the world have some common things in them which makes them best and renowned T.V. presenter of their country.
Mansour Alblooshi is UAE's popular personality and why not when you come on prime time at 9 pm on the most popular channel as T.V. Presenter and anchor your fan following is surely going to be massive. After all, News is one of the pillars of every country, and when you are in the press, you are going to be popular in every country.
We all know that Mansour Alblooshi is the main presenter from 2017 of "Abu Dhabi Today" 9 pm prime time show which covers sports shows. But today we are going to talk about his other interest which he already started working on, and that is Youtube channel. Yes this UAE famous T.V presenter is now going to take interviews of top sportspeople, top personalities of the world on his youtube channel called Mansour arena. He is a travel lover, sports lover and now showing keen interest in social media.
Mansour with his youtube channel wants to highlight how much UAE people love other people and gives respect to all religions and people around the world. His youtube channel will be different from routine ones as you will see big personalities of the various parts of the world on his youtube channel telling us there unknown things which very few know in real life. So this show is going to be superhit on a social media platform, and we will definitely see Mansour Arena become the top youtube channel in 2021 UAE due to the popularity of Mansour.