INSPIRING STORY OF A SELF-MADE MULTI-MILLIONAIRE- AHMED MUKHTAR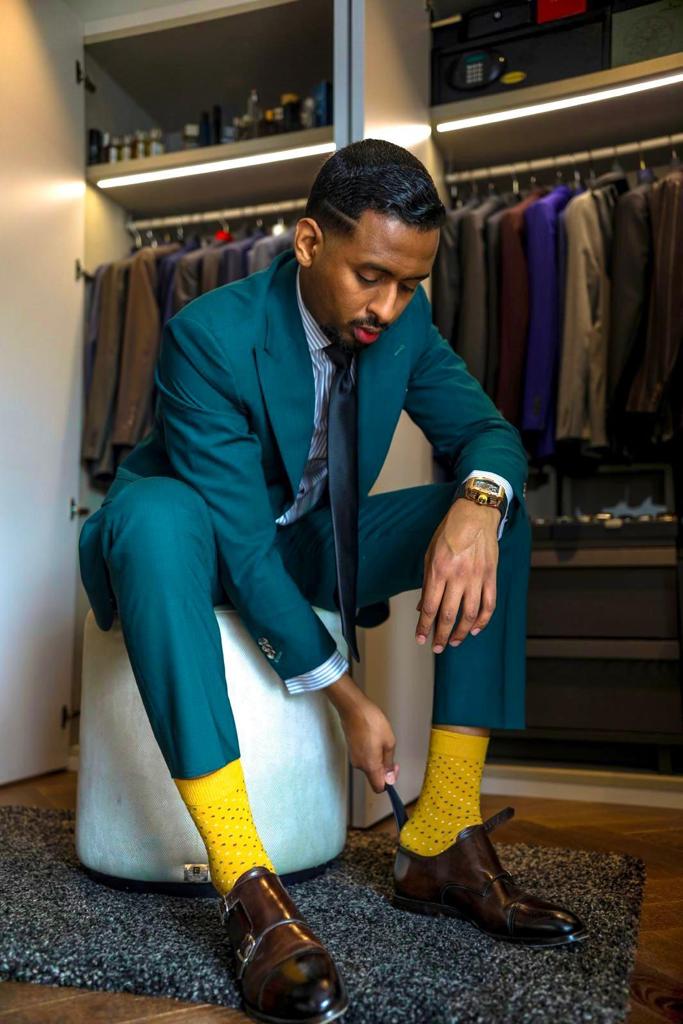 In the present rat-race of success in which the majority of the world is running right now, despite being unaware of the exact destination that we want to reach, we forget that achieving success does not mean abiding by all the norms of the society and blatantly following the preaching given to us by our family, elderly people, teachers, and the society. We do not have to necessarily follow the traditionally designed sequence to gain success and prosperity. We can reach the heights of success by following our dreams and passions whole-heartedly, with utmost dedication. One such person who has proven that there is no right time, age, or path to achieve success and that we should decide our journey and destination, is Mr. Ahmed Mukhtar.
Ahmed Mukhtar is a serial network marketing leader based in London, UK. He was born on the 14th of December, 1988, in Mogadishu, capital of Somalia. He was raised in North-west London by his parents. His father was a bus driver. His family has experienced a financial crisis, therefore, Ahmed had no choice but to become successful and change the lifestyle and of him and his family. Till the age of 23-24, Ahmed did not achieve anything praise-worthy in his life and so, his parents and friends were skeptical about his career choices and his future.
With zero experience and entrepreneurial background in his family, Ahmed finally found his interest in Network Marketing. At the age of 24, in the year 2013, he started his entrepreneurial journey. With utmost dedication, honesty, and hard work, after 2 years, he hit the top rank in his company of Senior Vice-President. By the age of 28, he became a multi-millionaire. He earned $3.6 Million in network marketing in just 4 years. He built his team of 21,000 people in 3 years. At present, Ahmed is the president and co-founder of NeXarise which is a company that is the Amazon of Network marketing. Their vision is to foster an atmosphere of accomplishment, achievement, cooperation, and success. NeXarise sought to provide a vehicle for people to become entrepreneurs who are in business themselves, but never by them. Ahmed and his team provide an online website to their learners where they market essential services and earn monthly income from this. They can also build a network of people so that they can make money individually as well as through the network that they develop.
Ahmed is currently 31 years old and is very excited to expand his business and company. He got featured in success from home magazine in 2016 and other company publications. He has mentored thousands of people all over the world in over 25 countries. He is very successful in his life and is still striving to move ahead to reach greater heights of prosperity. He resides in London, UK with his beautiful family and 2 sons whom he adores. In his leisure time, he spends his time with family, goes to the gym, learns new languages, reads new books, etc. Ahmed suggests the young generation to find something that they love, that helps them to grow, and in which they can advance.