India's biggest male pageant – Rubaru Mr. India associates with Ferrari and Bizotico for its 17th edition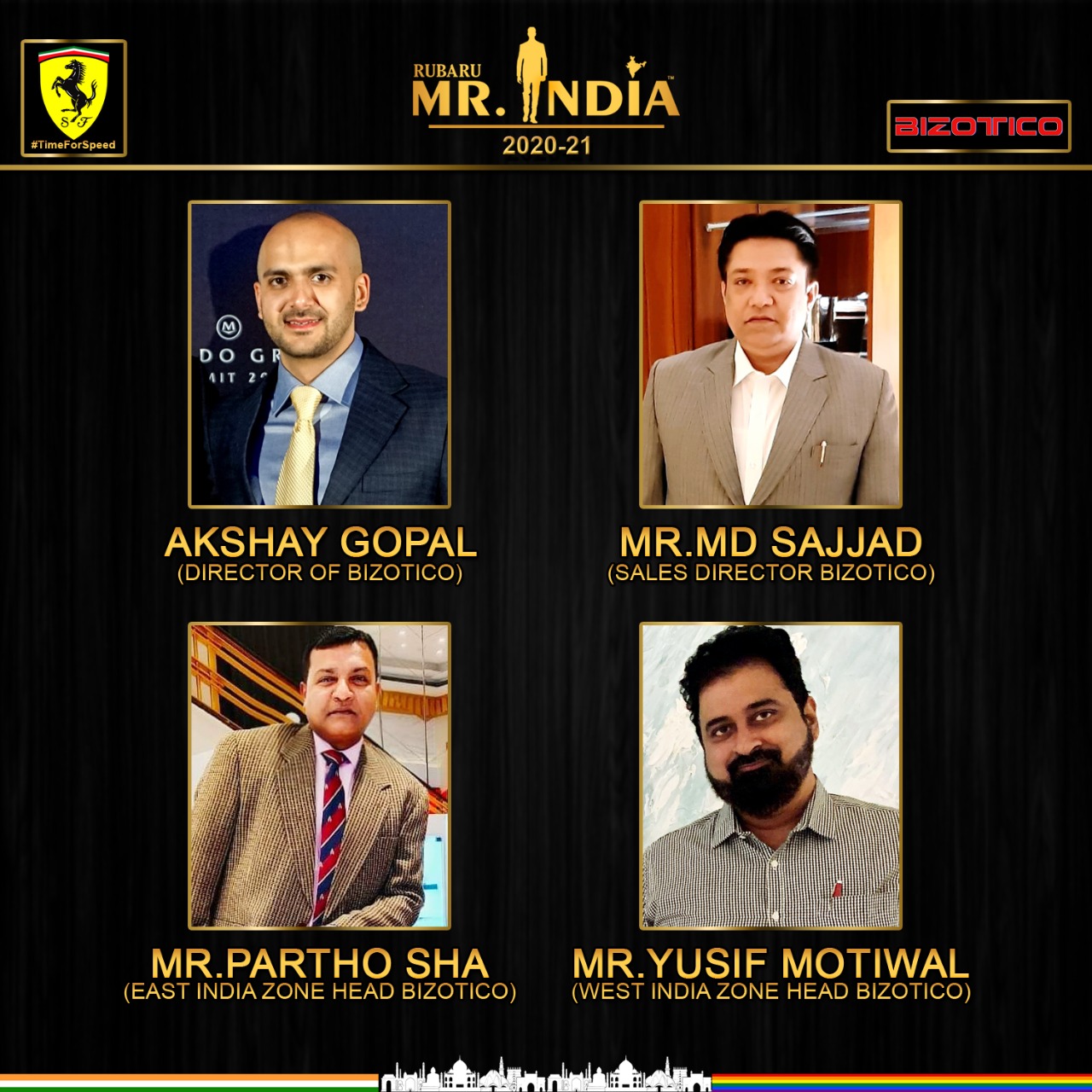 For the very first time in the history of Indian pageantry, the world's foremost luxury brand – Ferrari and its Indian partner – Bizotico, has formed association with India's biggest male pageant – Rubaru Mr. India, as the pageant's Gift partner. The golden association was announced by the vice-president of Rubaru Mr. India organization – Pankaj Kharbanda on March 21, 2021 via the pageant's official digital platforms.
Bizotico is the Indian distributor of the exclusive Scuderia Ferrari Collection. It is the leading Indian luxury enterprise in the nation. The organization is led by its directors – Akshay Gopal and Ajay Gopal. The operations of the West zone are handled by Yusif Motiwala and the functioning of East zone is managed by Partho Sha. The organization's sales team is led by Md. Sajjad, who is the current sales director of the organization. Over the years, Bizotico has cemented itself as a premier luxury and fashion brand in India. The organizations operations extend across India with direct links with fashion and luxury watch retailers. Bizotico's vision is to be a professionally managed and customer oriented specialty distribution house for global fashion and luxury brands to cater to the rapidly expanding and dynamic Indian market. Bizotico's management team consists of stalwarts in the field of luxury merchandise, backed by experience in successfully marketing and selling leading global brands. Bizotico's marque brands are each accompanied by a distinguishing inherent inspiration and Bizotico places a premium on reflecting these core brand values in our operations and branding.
This is year, the organization chose to broaden its horizon and formed association with India's most celebrated pageant for men – Rubaru Mr. India. Rubaru Mr. India is the biggest male pageant in India. The pageant was created in the year 2004, and is owned by Indian pageant organization and talent promoting agency, Rubaru Group. The winners / top placers of the pageant represent India at some of the biggest and most well established international modelling competitions and beauty pageants across the globe. Ever since the pageant's inception in the year 2004, it has sent India's representatives to more than 15 different international pageants. It also holds the record of being associated with the maximum number of international modelling organizations in India. Rubaru Mr. India pageant has produced the maximum number of international award winners in men's pageantry in India, making it one of the most successful male beauty pageants in the world. The pageant is headed by its founder and president, Sandeep Kumar and Mumbai-based entrepreneur, Pankaj Kharbanda is the current vice-president of the pageant.