How Astraea Tay Launched a Successful Photography Career in just 2 Months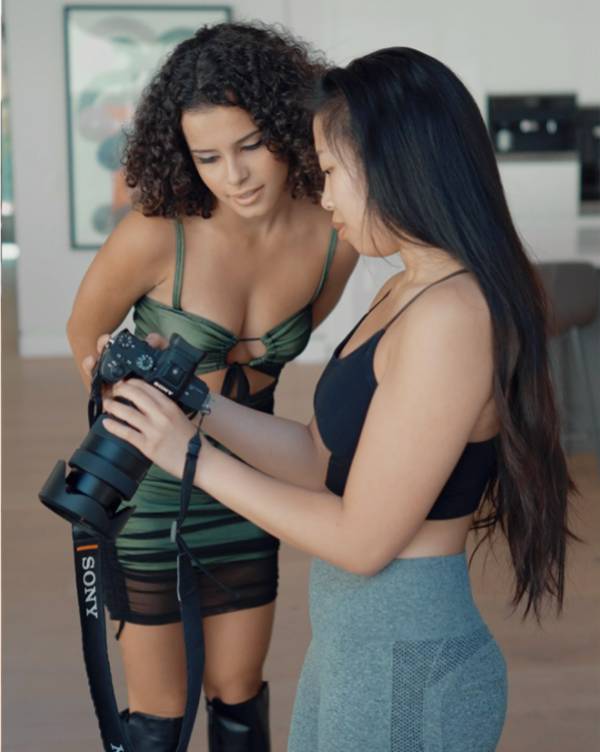 Astraea Tay, a graduate of Business Administration and HR Management from San Jose University, is turning heads and getting noticed by significant players through her social media presence. What's interesting about Astraea? She is only twenty-two years old and has been a social media influencer, talent manager, model, CEO and Founder of Revoura LLC, and a professional photographer. Yes, she's doing it all! What made Astraea achieve remarkable heights at such a young age? The answer to that is her strikingly creative, highly ambitious, passionate drive to conquer the fluid world of social media.
After being in front of the camera for five years, she has now decided to take a step back and pursue photography. Astraea always knew she wanted to do something extraordinary in her life; hence, she continuously chose her heart with decisions that aligned with her career. She became accustomed to and knowledgeable of the social media industry at just sixteen years old. Yes, Astraea was only sixteen when she started promoting various brands and businesses to direct the traffic to the multiple brands. She readily developed an extensive network by understanding the needs of her audience and made diverse content for a wide range of people. It was her first ambition with the social media industry, and this is how she learned how to successfully coordinate impactful marketing campaigns to promote social media and brand recognition. Following this feat, she successfully revamped Wish's public image by achieving significant free promotion despite having no experience marketing a branded content house.
"To show a relevant presence in social media, you need two things: a broad understanding of people's needs and good relatable content that pleases the targeted audience. At this time and age, the community is attracted to various niches of content, so there will always be a new innovative approach to make something viral. It is more than okay to make bold statements, and you shouldn't shy away from that, but you ought to keep in mind the aspect of what is necessary", Astraea said.
As a young undergrad with great people skills and the experience to analyse and understand who a person is, she chose a BS in marketing as her major as it coincided with what she wanted to pursue. Her warm and amiable behaviour rewarded her with a good reputation among clients. She was natural at it, and in 2019 she started working as a talent manager wherein she tailored client-specific strategies and techniques for their success. She has acquired the requisite skills essential for networking, branding, and management throughout her career.
Her versatility can be viewed from the fact that she has shouldered different roles in such a short amount of time and continued to excel at each new thing she took on. Currently, she is the CEO of Revoura LLC and oversees its brand visibility and recognition. She has her unique working methodology wherein she improves the quality of content through content production, websites, and social media management. Striking and quick results can be seen through her marketing tactics mentioned above.
Having been a photographer for just a few months, Astraea has already done wonders. There might be a limit to one's innovative ideas, but not in the case of Astraea. She is now using the same properties to professionally photoshoot various models and stars, namely Harry Jowsey (Winner of S1 Netflix series of Too Hot To Handle, 4M on IG and 4.5M on Tiktok), Gabriella Saraivah (actress, 14M on IG and 13M on Tiktok) and Jack Johnson (part of artist duo Jack and Jack 5M on IG). Having a waitlist of over 150+ influencers, professional athletes, and models waiting to be shot by her, Astraea has worked with top clients with an average social fanbase of 800k. She is a high-expectations collaborator and has extensive experience working directly under Snapchat to host effective promotional campaigns.

You can follow Astraea Tay on Instagram.