How A Health Professional Built A Multi-7 Figure Online Business Before 30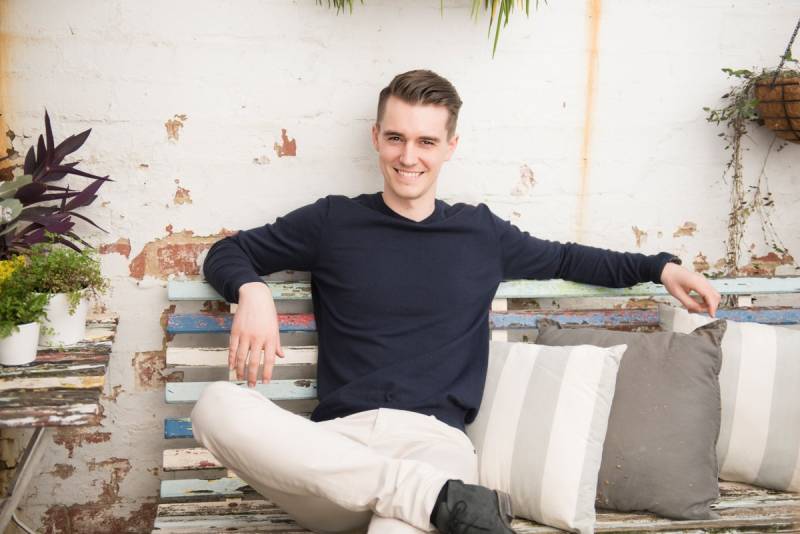 "There are a lot of incredibly skilled health professionals who are great at getting results for their patients but don't have the same ability to attract these patients into their practices because they are not entrepreneurs or business types. And that's a problem." – James Neilson-Watt
James Neilson-Watt has mastered the art of increasing revenue and patient numbers in his healthcare practice and is now guiding hundreds of health professionals all over the world on scaling their practices using the same systems, strategies and processes he used.
James graduated from Chiropractic College in 2013 and then started his journey in which he had to face major challenges. Jame's work-life experience has been rough. From being underpaid, having no patients, and having massive anxiety of how he was going to pay bills. He quickly realized no one was coming to save him and he had to look for better opportunities that would help him realize his dreams of becoming a successful health professional as this was the only way out.
Working for someone else did not give James the right direction. Because of course he was mentored by someone who had clinical skills. But no business skills. "I started my own research, trying to find all the information I could to give me the advantage I needed to get ahead. I dedicated everything to full immersion in this new world of business, sales, marketing, paid advertising, webinars, funnels, podcasts, spending thousands of dollars on online courses, private coaching, lots of reading materials, and much more. I tried my hands at everything possible," says James. He learned all he could just to find the few things that would create the turning point in his healthcare practice. Finally, he was ready with a robust method that was designed to work within 3 months, he totally transformed his practice…tripling revenue in 3 months. Within 8 months he had a second practice and within 2 years had generated a million dollars in revenue. And remember, James was only 26 at the time and had graduated only two and half years earlier which was indeed an achievement.
Today, James has taken the formula he used for his own success and has coached hundreds of health professionals and practice owners to emulate the kind of success he found. Taking them from underpaid, undervalued practitioners, to highly paid, highly respected healthcare business owners with success now in their control. James has worked with many different healthcare industries which include chiropractors, acupuncturists, functional medicine clinics, dentists, massage & bodyworkers, optometrists essentially any kind of service-based healthcare business you can imagine. When asked about how his program helps these professionals grow, James answers, "I have my time-tested success model which I replicate onto their healthcare practices and guide them step by step on how to go about it. I have gained tremendously from it and love seeing others implement it under my guidance and get the same kind of results. My sole aim is to help struggling health professionals get their message out, help more people, and generate the income they deserve."
Fortunately, James' leadership has helped hundreds of healthcare practitioners master the art of improving their practice which has resulted in revenue growth to a numerous extent. One can get hold of these strategies in James's book: "Healthcare Business Secrets – A Step By Step Guide to Building a Massively Successful Practice" and on his podcast show 'Healthcare Business Secrets' which is available on Apple Podcasts, Spotify, Google Podcasts, YouTube, and many other online platforms.