Going up for auction SSC Ultimate Aero VIN number 001 the forgotten King at Mecum auctions Saturday August 14th in Monterey.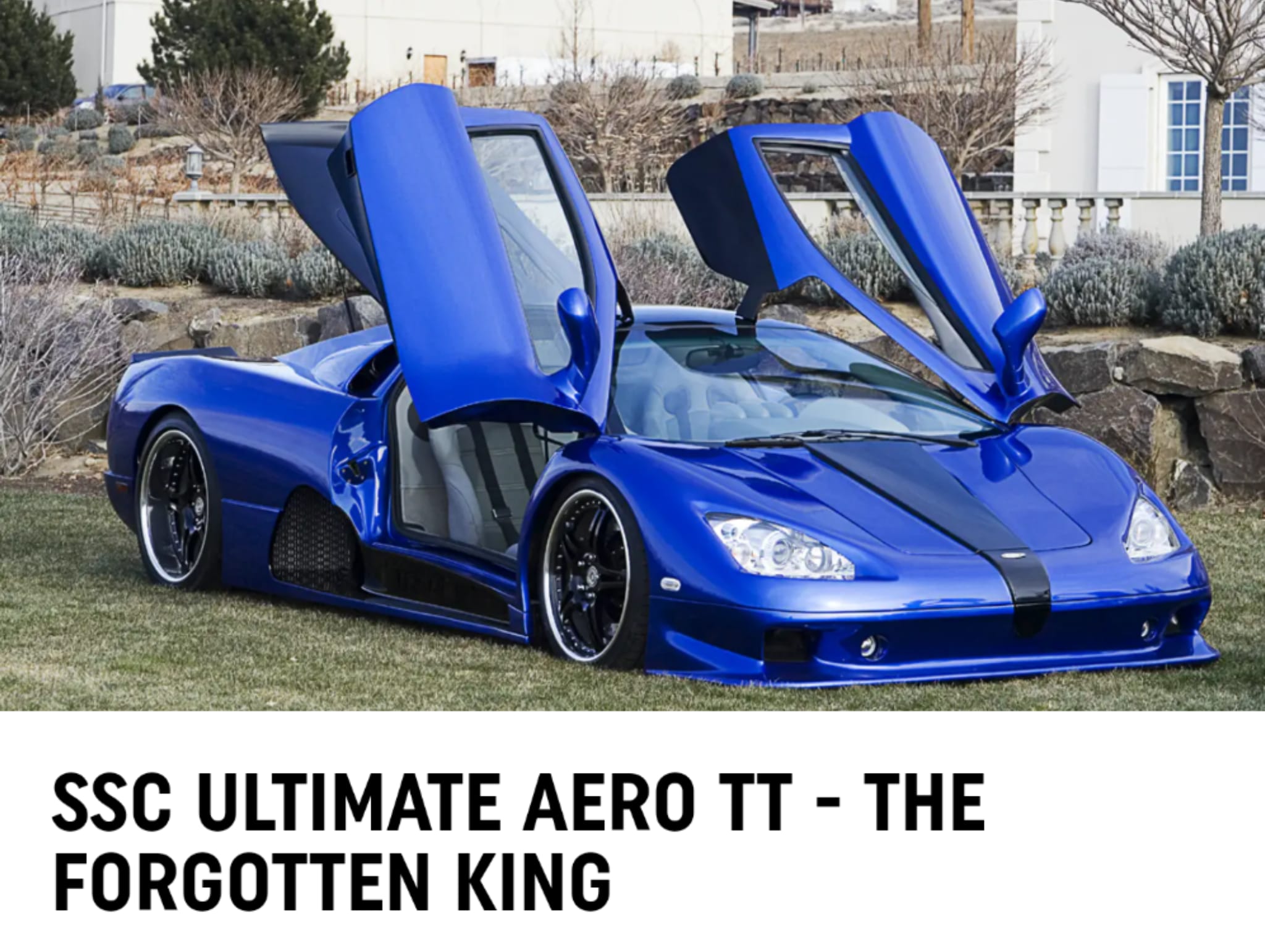 If you're a car enthusiast you probably already know this absolute monster of a machine the SSC ultimate Aero TT. Crowned the fastest car in the world in September of 2007 the SSC Aero is undoubtedly America's most prolific 2000 era hypercar king.
With a whopping 1,183 bhp to the rear wheels this twin turbo hypercar was not only the fastest production car in the world for 3 years from 2007 to 2010 but was recrowned fastest production car in the world after Bugatti Super Sport record was disqualified due to technical issues.
Owning VIN number 001 is every car enthusiast or collectors dream this Hypercar will be sold at auction at Mecum auctions in Monterey on Saturday August 14th to the highest bidder.
A link of this auction can be found below
https://www.mecum.com/lots/CA0821-484548/2007-ssc-ultimate-aero-tt/
From my SSC sources there are three ultimate aero TT in the US VIN number 001 VIN number 002 and VIN number is 015
Estimated to bring around $600 to $750,000 this hypercar will definitely be on everybody's shopping list. Especially as it is VIN number 001.
This is your chance to win the most powerful unicorn hyper car to be known in existence
About Mecum Auction
The world leader in live auctions of collector and classic cars, antique motorcycles, vintage tractors and Road Art memorabilia with events across the US.
Next auction
MONTEREY 2021
AUG 12-14
LOCATION:
Hyatt Regency Monterey Hotel and Spa – Del Monte Golf Course
1 Old Golf Course Road Monterey, CA 93940
Good luck to the new owner to be.