DJ Nicky Rizz Once Again Plays on Hot 97 FM on Memorial Day Weekend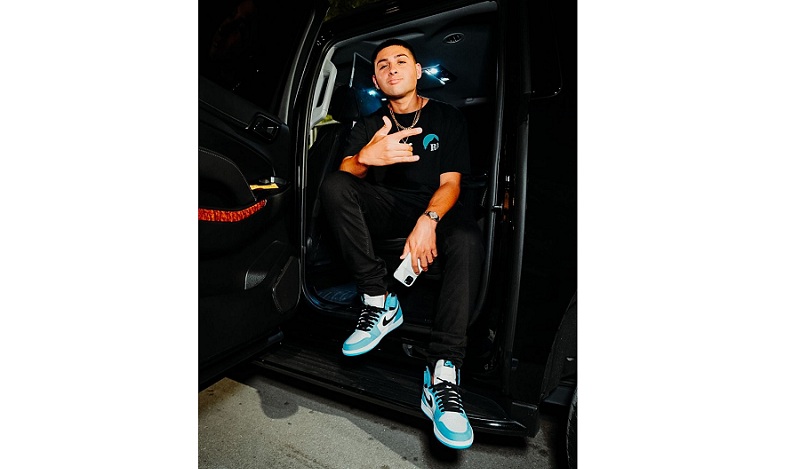 DJ Nicky Rizz is among the youngest DJs in the industry. He is part of the DJ group Heavy Hitters from New York City. At such a young age, he has achieved the milestone of playing on FM Hot 97 on Memorial Day Weekend. It was not the first time he got to play on the biggest radio station in New York City. Nicky Rizz has played once before on New Year's Day 2021 as well from 7 am to 8 am.
The Staten Island DJ was thrilled to play for the second time and shared his enthusiasm in these words, "Getting to play on the biggest radio station of New York City once was definitely among the highlights of my career but getting to do that for the second time really changed the game. People who are into the nightclub scene already know the vibe I bring there but playing on Hot 97 spread it on a whole new level. I have been getting a lot of positive responses from people who listened to the radio on New Year's Day and Memorial Day Weekend. They have started to admire my music even though they do not go party in nightclubs. This is something every DJ hopes to achieve one day, it's to be known on the mainstream platforms and events as well."
More people are getting to know about the journey and talent of DJ Nicky Rizz. At the age of just 11 years old, he got the chance to play on a cruise. He then decided to pursue a career as a DJ at the ripe age of 12 years old. Luckily, DJ Nicky Rizz got under the mentorship of the well-known New York City DJ, DJ Camilo. This opportunity led him to polish his skills up to the point where he was inducted into the world-famous Heavy Hitters DJ Crew. DJ Camilo was a member of the group as well.
In just a couple of years, DJ Nicky Rizz got to showcase his talent and DJ at some of the best party locations in Miami, New York City, New Jersey, and Las Vegas. These include Bounce NYC, Headliners NJ, Hard Rock Las Vegas, Wall Miami, Society NJ, and many more.
The global pandemic led to all these places being closed with both DJs and party-goers being confined to their homes. However, this did not stop DJ Nicky Rizz from growing on his success as a DJ. On top of playing on Hot 97 twice, he also released two new singles in the years 2020 and 2021. His first single was named "Ay Papi' and got released in 2020 amidst the pandemic. The next single was released in 2021. These both were from the 'Guaracha' genre and were meant to keep parties going even when people could not go to clubs anymore.