DAN MATTEUCCI – POSITIVELY IMPACTING THE LIVES OF FOLLOWERS THROUGH FITNESS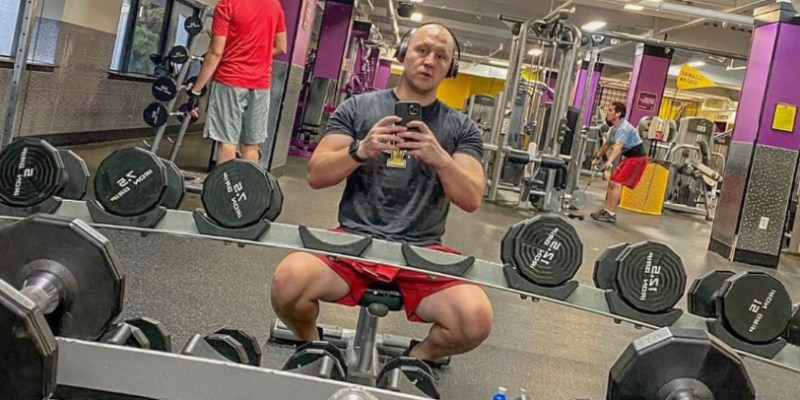 Many personalities leave a positive impact on the lives of millions across the globe. They choose to spread positivity to enable people to lead better lives. They devote their precious time and energy to being role models for people from all walks of life. Through dedication and devotion to their cause, these individuals help their followers realize the cause's importance and apply it to their lives to bring about a positive impact. Individuals with such a vision never give up on their dream to influence people and carry on bravely despite facing hardships.
The need to influence others stems from a profound realization. This realization may come from lessons learned through experiences or a singular incident that changed how a person thinks. No matter the source of realization, once an idea sets firmly in their mind, an individual has to work at bringing it to the masses, no matter how hard the work involved in the process can be. What matters to the individual is to choose the best way possible to disseminate their idea to people across the globe. One great way is to utilize the power of video streaming platforms.
Video streaming platforms today are one of the best channels for spreading information to people. The mostly unrestrictive access that a majority of people have to these streaming sites, combined with the relative freedom that these platforms provide to all, means that these platforms work much better, faster, and more effectively as compared to other channels of information. Due to their ability to instantaneously disseminate information across the globe, video streaming platforms have become the information dissemination channel of choice for most influencers. The biggest group of influencers by far that have chosen video streaming platforms to provide content to their audience belong to the realm of fitness.
The fitness industry has been the focus of interest of many people globally. This interest has come out of the necessity of the importance of fitness. The pandemic has also helped in this regard; during the lockdown, there was virtually no way to avail fitness facilities. And as people were left without fitness activities, health issues began arising. To make matters worse, the psychological impact of the lockdowns influenced the majority of people to sun physical activities, even in their own homes. Fitness influencers decided to take on the challenge by realizing the need for fitness activities to avoid another health crisis.
Fitness influencers don't just belong to a single walk of life. They belong to various professions and walks of life. Despite belonging to diverse backgrounds and professions, fitness influencers have one goal: they love fitness and want people to realize that adopting a fitness regime in their lives can help them in all aspects. They talk to their audience through their content, guiding them through important information that impacts a fitness plan, and even provide counseling in times of need. In short, they influence their audience to focus on the positive and bring that positivity into their lives. Dan Matteucci is one such individual who has utilized the power of the most popular video-sharing platform, YouTube, to positively impact his audience's lives.
Born on January 23, 1990, in Bucharest, the capital of Romania, Dan Matteucci has influenced his audience positively since 2012. Dan Matteucci is a notable actor in Hollywood. Dan's career is signified by roles in major Hollywood films, including his first major role in the 2012 hit movie Magic Mike. Dan has also been featured in various roles in blockbusters throughout his career. These roles include appearances in titles such as the 2017 movie Fate of The Furious, the 2020 DC superhero movie Wonder Woman 1984, and the 2021 movie Army of the Dead. Matteucci has also worked in multiple prominent television shows, including Turn, Lies, Empire, House of Cards, Mercy Street, Legends & Lies, and Copycat Killers.
Dan is also a successful model, is the face of various well-known brands, including Volkswagen, and has appeared in TV commercials for the US military. He also launched his business called the Matteucci FIT. Due to his interest in fitness, Dan felt the need to influence people around the globe to take up fitness. Dan started his YouTube channel in 2012, where he helps people to attain fitness through his content. Besides YouTube, Dan engages with his audience on Facebook, Instagram, and Twitter as a social media influencer.
Throughout his excellent career in Hollywood, Dan has received numerous awards, including a Best Actor Award in 2016, and in 2019 was nominated for the Best Supporting Actor category. Through fitness, Dan Matteucci continues to impact the lives of his followers positively.