Sil Brook's Award-Winning Screenplay Is Blowing the 'Winds of Transition'.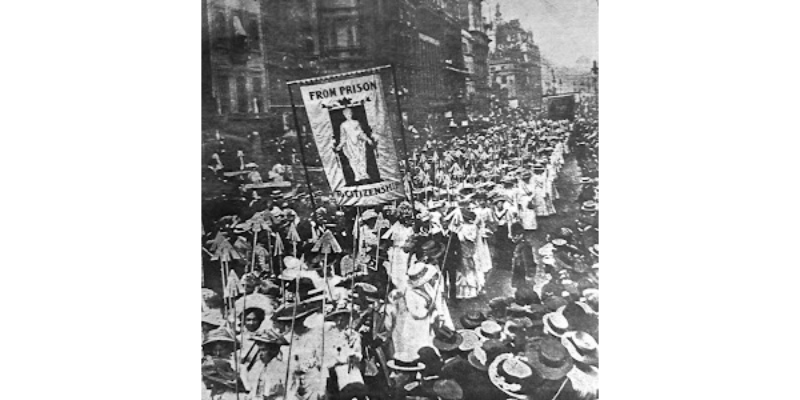 Media can influence our thought process and the fabric of our socio-economic life like no other phenomenon can. It can control and shape our thinking and ways of getting the job done. As an integral part of our society, it can raise awareness of important issues and connect people who might otherwise be isolated. It can also be a source of entertainment, providing a much-needed respite from our hectic schedules.
The media has played a significant role in gender equality. In recent years, the issue of women's rights has received increasing attention in the media. This increased coverage has helped to raise awareness of the problem and galvanize support for change. One of the most prominent examples is the #MeToo movement, which has led to a paradigm shift in how people perceive the concept and context of the movement's message.
The media has also significantly highlighted other prevalent issues, such as the glass ceiling or the gender pay gap. Consequently, there is more pressure on organizations and institutions to address these issues. While there is still a long way to go, the media has helped to bring about significant progress on the issue of women's equality.
Women Equality Is Not an Alien Concept
The fight for women's rights is not a new concept. Women have been fighting for their due rights for centuries. Even in the early 20th century, women fought and raised their voices for equality. The advocates have also challenged the Edwardian morality that still gripped British society. Women were no longer content to be seen as second-class citizens. They wanted to use their right to vote, own property, and have equal rights under the law. The fight for women's rights is an ongoing battle that continues with the same vigor and resilience. It must continue until all women are finally free from discrimination and oppression.
Winds Of Transition by Sil Brook
A true story inspired Sil Brook's screenplay Winds of Transition. This one-of-a-kind narrative that takes the form of a movie chronicles the narrative of Lady Constance Lytton. The script garnered over 20 awards/selections in various film festivals – all thanks to its ensemble cast and prime focus on the family.
Like Downton Abbey, Winds of Transition is a British historical drama set in the early 20th century. The screenplay depicts the life of an aristocratic family and how the events that unfold in the post-Edwardian era influence their lives and the British social hierarchy.
Synopsis Of The Story
In Edwardian London, a brave lady defies her aristocratic upbringing to lead the struggle for women's equality.
This British historical docudrama is about Lady Constance Lytton's life. She was shy, quiet, and physically frail. Her aristocratic status meant that the authorities treated her well; after all, her brother was a House of Lords member. Set in 1909, England, when women's rights advocates challenged the Edwardian morality that still held sway in British society, the film chronicles the narrative of two sisters, who are distinctively different, Lady Constance and Emily Ashcroft.
Lady Constance
Lady Constance Georgina Bulwer-Lytton, also known as Lady Constance Lytton, was born in 1869 and passed away in 1923. She was a well-known British suffragette activist, writer, lecturer, and advocate for prison reforms and birth control. When imprisoned for her contributions toward women's suffrage, she took the name Jane Warton to escape preferential treatment.
Despite growing up in Britain's privileged ruling class, Lytton chose to join the Women's Social and Political Union (WSPU), a militant organization of suffragette campaigners, advocating for "Votes for Women."
She was imprisoned four times, including at HM Prison, formerly Walton Gaol in Liverpool, when she was force-fed while on hunger strike. She adopted the pseudonym Jane Warton to dodge preferential treatment and benefits due to her family connections. Lady Constance contributed articles about women's rights in The Times and authored and published a book titled, Prisons and Prisoners in 1914.
About Sil Brook
Sil Brook is one of the most celebrated screenplay writers who strive to highlight the contributions of underrated or forgotten heroes. To make her voice heard and contributions count, she has made a name for herself in the mainstream media. She is also the co-founder and CEO of Tierra Productions LLC. She has produced some of the most remarkable films, such as Mysteries of the Bible, Pompeii: The Last Day, Pompeii: The Mystery of the People Frozen in Time, and many more.
She believes in producing engaging, high-quality feature films and documentaries. Winds of Transition is one of her best screenplays that you must read. It'll keep you on the edge of your seats till the end, and you'll surely enjoy it to the fullest.