"Challenges never make me lose hope because I feel passionate about music and love what I do," says producer Habib Coulibaly, aka Habiibii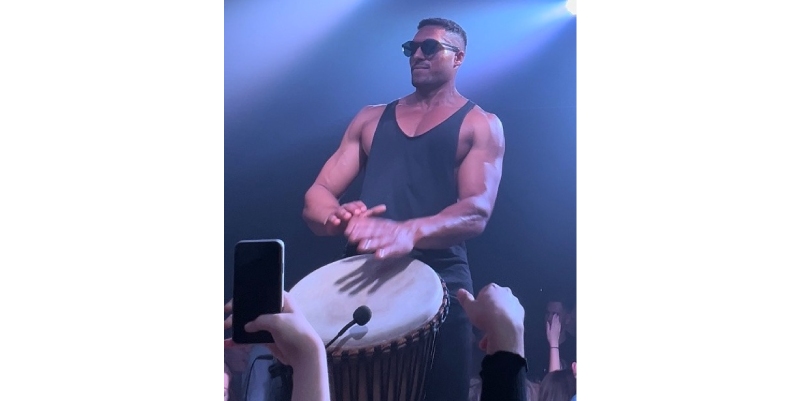 Habiibii shares his daily routine and emphasizes how music has added more meaning to his life.
People have had different dreams and aspirations in life. If we look at many surveys done previously, we will notice how most of these individuals have sought a career in music or any other kind of artistic work. This in itself proves how competitive and overly saturated these industries have become, especially music, which every year consistently keeps giving birth to innumerable talented beings, in the form of singers, songwriters, composers, rappers, DJs, producers, artists, and much more. Amidst so many talented beings, making a name for oneself is no less than a task that feels impossible to achieve. However, Habib Coulibaly, aka Habiibii, made even this look effortless as a growing electronic music DJ and producer from Germany.
Habiibii's presence is consistently growing across Germany for more reasons than one, but most importantly for the immense love, he holds for music and playing different instruments like drums and Djembe, which he learned from his musician father, Uhuru. He shares, "Challenges never make me lose hope because I feel passionate for music and absolutely love what I do each day in music."
Speaking on his daily routine, he says that after getting up in the morning, he first checks his emails and later goes to the gym or engages in other outside sports activities. After that, usually, he has his first meal. He then sits to produce music and let his ideas and creativity flow, be it at home or at the studio. At the end of the day, he usually likes to read and watch movies with friends. On the weekends, Habiibii passionately performs at various clubs and doesn't feel like working because music is the whole purpose of his existence, he highlights.
Habiibii also plays along with his brother under the stage name Habama Brothers, and their gigs together so far have been absolute hits. He plays different instruments like the West African Djembe, Piano, and small guitar. He says he grew up with music, and thus he dived into the ocean called music to emerge as a great musician.
Also, Habiibii (@iamhabiibii) says that he keeps listening to other artists and new music to attain more inspiration to do better every time.