In the video, Rajeev Sen claims Charu Asopa loves him, saying 'doors are open for you': She is crying in front of the camera because..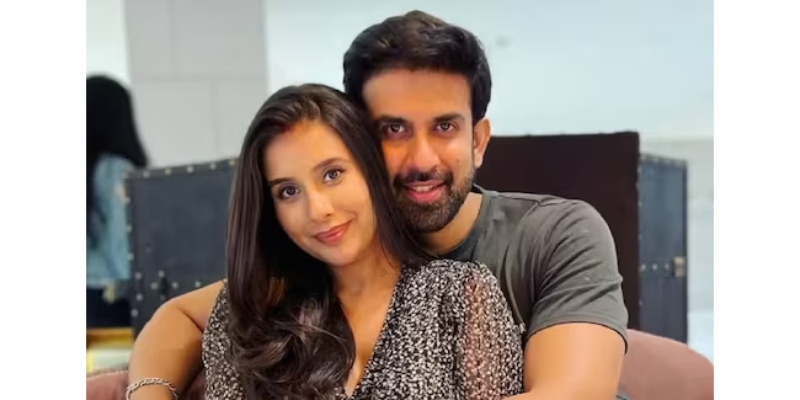 In a video blog posted to YouTube, Rajeev Sen discussed his public argument with Charu Asopa, his estranged wife. He also suggested that she come back to the family because Ziana is living there.
TV star Rajeev Sen, who is embroiled in a public argument with his estranged wife, actress Charu Asopa, claims that she still loves him and that is the primary cause of her extreme emotion. He added that Charu is welcome to come back to the family and that all options are open.
In a lengthy vlog, Rajeev stated that Charu should not talk to the public about "every small issue" since it will only hurt her. He added that if a couple cannot get along, they should try to work things out in their marriage or respectfully file for divorce.
He continued by saying that ever since their daughter Ziana was born, he has been cautious. I have the ability to speak up, but I don't want to hurt my unborn child. Just know that the doors are open for you, Charu. You have a sense of belonging there with Ziana, therefore you want to return. Ziana lives there. Life is brief and life marches on.
Additionally, he added, "If Charu is being so emotional today, sobbing in front of the camera, and openly speaking like this, the good news is that she loves me someplace. All the emotions are coming from the love she has for me. If she hadn't cared for me, she would have acted coldly. She might have insulted me in her heart and there would have just been a divorce. Because of everything Charu has said and done, it would be challenging for me to forgive her.
"I still feel Charu has a decent heart like myself," he continued. She is sometimes misunderstood by everyone, including me. Just three years ago, I met Charu. Additionally, I've heard that after three to four years of marriage, many couples begin to stabilise. Unfortunately, with Charu, our bright days have been severely eclipsed by our bad days. However, even those were too excessive. The world's happiest couple was us.
Recently, Charu and Rajeev—who wed in 2019 and separated earlier this year—met up to celebrate their daughter Ziana's first birthday. They chose to give their marriage another shot, but last month they once again announced their separation. Both performers accused one another of lying. She has even charged him with domestic abuse.