Camila Cabello sings to her father at Grammys 2020, and individuals consider Kobe and Gianna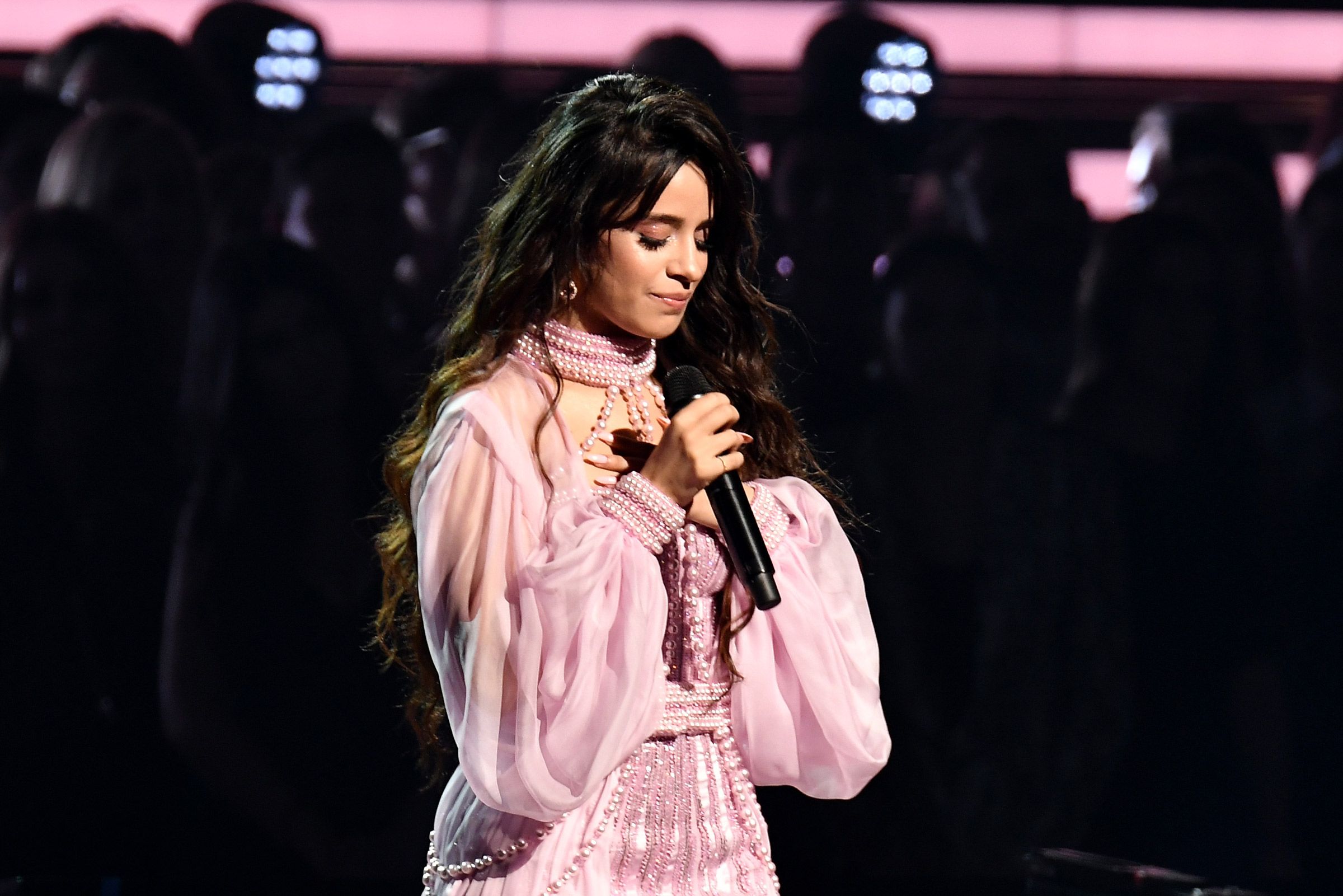 Camila Cabello's Grammys performance hit an enthusiastic chord with watchers, who said her melody helped them to remember Kobe Bryant and his daughter Gianna, who died in a helicopter crash Sunday.
Cabello, who was nominated for Best Pop Duo/Group Performance nearby Shawn Mendes for their hit "Señorita," performed "First Man." The melody, which is highlighted on her 2019 album "Romance," is about a daughter who consoles her dad that her boyfriend is a "good man" and that even though she's discovered a new love, her dad will consistently be the most significant man in her life.
While singing, Cabello descended the stage and moved toward her dad, Alejandro Cabello, as photos of her youth showed up on the screen behind her. Her dad seemed to cry as she sang to him, and they shared an embrace after the performance.
A torrent of social media reactions followed the performance, with many commenting on how the Cabellos helped them to remember Bryant, who had four daughters. He was a basketball mentor for Gianna, 13, and an image of the two at a recent NBA became a viral a few weeks ago.
"Takes on extra meaning after #Kobe news," tweeted Chris Erskine, a reporter for the Los Angeles Times.
"Camila Cabello singing her song 'First Man' at the Grammys, which is about her dad, is perfect for the tragedy that happened today," wrote another user. "RIP Kobe and Gigi."
Cabello will set out on the North American leg of her "Romance" visit in July.