Dolly Parton: 50 Years at the Opry Coming to NBC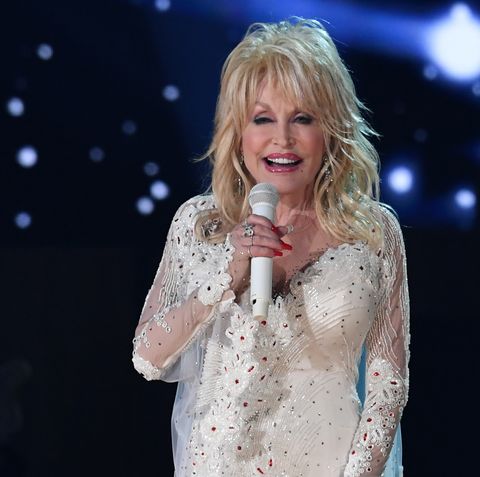 If you did not get the opportunity of attending Dolly Parton's 50th-anniversary show at the Grand Ole Opry on October 12th then, NBC covered you very well. There are very few people in life who get to this level where they are recognized for their lifetime achievements and Dolly Parton is one of these.
It was November 26th when NBC had a debut show of Dolly Parton of a couple of hours at 9 p.m. The show features the Oprey performances from Dolly, Emmylou Harris, Dierks Bentley, Lady Antebellum, Toby Keith, Hank Wiliams Jr., Margo Price, and many more. The special show also included the archival footage of most colorful and exciting moments of Dolly's 50 years on the stage of Opry. Moreover, all her interviews with the artists and superstars she has influenced. Dolly Parton: 50 Years At The Opry Coming To NBC is one of the most watched programs.
She said, "I'm so thrilled to be celebrating my 50-year anniversary with the Grand Ole Opry. "I'm also excited that NBC wanted to share in this milestone with me. Together we hope to entertain a broader audience on what the Grand Ole Opry is and what it means to me. We have some special treats, surprises and great performances by some very talented artists and I'm looking so forward to sharing it with you."
She also shared that, "As a kid, I could picture them in my head," she said, "and I would just picture where they were and I could hear people applauding … And I was picturing myself on the Grand Ole Opry, singing for my daddy. And I did and I still am."
Parton also shared that, "It's been a great honor to be part of the Grand Ole Opry all these years that was always my dream. And then to have a whole celebration, to have it televised … it's really a wonderful thing."
NBC and the Dolly Parton have shared a successful history for several years. The network aired the original, and movie programming centered on Dolly's life and the music. The 50 years celebration of being a member of Grand Ole Opry is an achievement indeed. Dolly's fans have been amused wholeheartedly to watch the program.
Dolly Parton's movies i.e. Christmas of Many Colors: Circle of Love and Coat of Many Colors have been a huge success and both of these movies went viral. It cannot be denied that Dolly Parton's music has blessed, touched, and inspired generations and yet to inspire many generations to come. She is the godmother of Miley Cyrus. Miley is the pop sensation of this generation and enjoys a fan following around the globe. Parton is an inspiration for this young pop star.
What do you think about Dolly Parton's holiday special? Have you watched it or not? If not you may access it online and watch the program. It was the ultimate piece of entertainment and whoever watched it would have enjoyed one's full.