How to Sell Bitcoin – A Step By Step Guide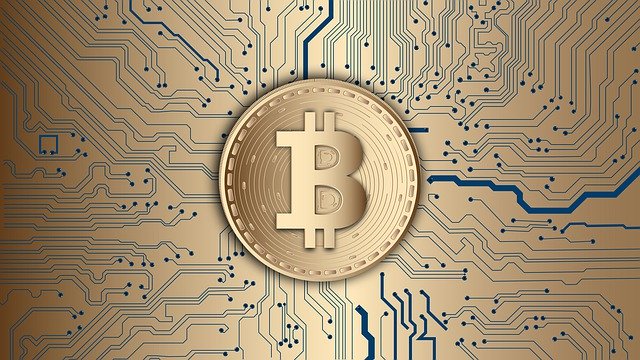 Bitcoin and the underlying technology that is responsible for bitcoin evolution is becoming popular day by day. In its true sense, Bitcoin can transform the way payments are handled over the internet.
As we have entered into 2020, some big changes and trends are expected this year, and the whole industry could take a big leap. Several advancements are expected in 2020, and it is better to learn a proper way to handle bitcoin selling. Although you may not be selling your bitcoins, it is always great to know the right procedure to sell bitcoins. Let's look into the right way to sell bitcoins so whenever you need to sell your bitcoins, you know how to do it.
Why Selling Bitcoin Is Sometimes Actually A Good Idea?
It is no surprise that selling your bitcoins would appear to be not a very wise decision, but sometimes it is actually good. You may catch yourself in a situation where you don't have any other option, then selling your bitcoin would be very helpful to you. The advancements happening in the crypto industry and Facebook trying to regulate its own cryptocurrency and bitcoin technology framework would be a great step for everyone. Coinipop is an efficient platform to sell your bitcoins.
However, it is also not something hidden that Bitcoin is a risky investment, and you could lose your investment as well. It is important to learn how to identify the right time to buy or sell bitcoins.
Several reasons could lead you to sell your bitcoins:
You can face a sudden expense
You don't want to continue with bitcoin investment
How To Sell Bitcoin – A Guide For Dummies
If you have the proper knowledge and knows the right way, then it is not difficult to sell bitcoins. At the start, you may face some difficulty, but things will be smooth after you get the proper knowledge.
Choose a cryptocurrency exchange
There are several cryptocurrency exchanges over the internet, and you need to get register at any of them. Coinipop is a legit and reliable cryptocurrency exchange.
Other than that, you need to know the four types of cryptocurrency exchanges.
1. Centralized cryptocurrency exchanges
You can sell your bitcoins at these platforms after a few steps of verification.
Platforms like Coinbase, Coinipop, and Binance are popular cryptocurrency exchange platforms where you can sell, buy, or exchange your cryptocurrencies. These platforms have the largest share of cryptocurrency users because they are focused on delivering quality user experience.
Benefits
High-quality user experience and ease of use
Excellent customer service and support
Quick and reliable transactions
Drawbacks
You'll need to verify your Identity card
Payments options are limited
No individual ownership of the cryptocurrency
Decentralized exchanges: it is a popular concept, and the idea is to utilize these types of systems because no verification process is involved in this framework.
The ease of use and other things are similar to Centralized exchanges, but you can only exchange your cryptocurrencies on these platforms. Coinipop is an excellent example of such systems.
Benefits
No verification is needed so you can stay anonymous and private
Individual ownership of your cryptocurrency
Drawbacks
Not easy to use for beginners
The user interface is not as simple, and navigations for payments is not smooth like Centralized exchanges
Not as popular as Centralized exchanges
2. Peer-to-peer exchange platforms
Using such platforms, you can exchange your bitcoins with several payment options. These platforms are suitable for those who want to trade using inconvenient payment options. You can access hundreds of payment options.
Benefits
You are only allowed to perform unverified transactions worth $1000 in a year
Several payment options
Payment is smooth
Drawbacks
Higher fees than normal
It can be difficult to find a suitable partner for trading
3. Bitcoin ATMs
It is a relatively popular concept as more and more companies are offering bitcoin ATMs.
Sell Bitcoin for credit/debit card funds
The easiest way to sell your bitcoins in to receive the funds directly to your bank account. So far, the easiest way is to receive the payment in your bank account directly.
Start a transaction on Paybis
Paybis allows you for selling your bitcoins and receiving your payment in your credit/debit card. Register yourself on the website and enter your Bitcoins credentials to sell your bitcoins. Now, add your credit/debit card to the website and authenticate your card.
After authorizing your card, send your bitcoins to the Paybis, and after a successful transfer, you'll receive the funds in your credit/debit card within 24 hours.
How to sell Bitcoin and receive funds in your bank account?
You can receive your funds in your bank account as well. You can sell your bitcoins at Coinbase and receive the funds in your bank account.
Let's learn about the process.
First of all, you'll need to create your account on Coinbase. Then, proceed with the verification process and upload any identity document you want from the available options.
After verification, you'll need to connect your bank to the Coinbase. Then, sell your bitcoins at Coinbase and receive the funds in your bank account.
Trading crypto CFD with brokers like eToro is also an interesting way to invest. Find more info via https://www.realforexreviews.com/broker-asset/etoro-bitcoin