California based Vegan bakery 'The Karma Baker' offers unbeatable taste in the town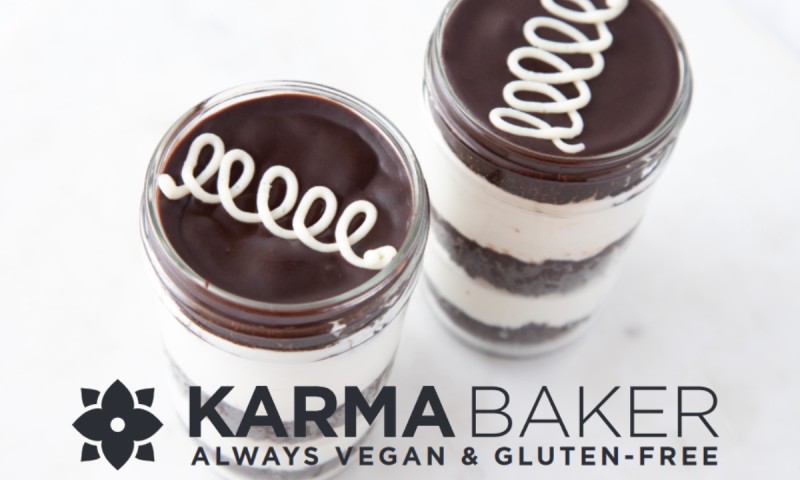 With a rapidly growing concern among the masses to opt for healthier dietary alternatives, vegan desserts have become one of the most popular topics of discussion. However, most people who choose to opt for a vegan diet often think that they might not be able to enjoy the dishes they usually crave for, especially their favourite cakes because of the eggs and dairy. Furthermore, there are many myths about the vegan diets but the one thing that makes it certain is that it offers dozens of health benefits for everyone with gluten intolerance or celiac disease.
Anyone looking for a delicious vegan cake mix can look no further, said Celine, the founder of Karma Baker, a National Vegan bakery that specialised in supplying vegan desserts to the United States as a whole.
She created the bakery because she can't stand to see someone eat bad food. And definitely not bad desserts. Moreover, Celine is a firm believer in making calories count, workouts that leave one dripping in sweat and meditating to balance it all out. Her favourite saying is "Meditate twice a day, and if you don't have time, do an hour."
In 2005, Celine began her journey into the world of plant-based baking (no eggs, wheat/gluten, butter or cream) when her neighbour's daughter, Sofia, was unable to eat desserts due to her severe dietary restrictions. This felt unacceptable to Celine so she became determined to make something edible and sweet that this little girl could enjoy along with everyone else. The end result was a delicious brownie that became a huge hit. In fact, Celine continued to bake for Sofia and her family and eventually discovered her own list of mild allergies to gluten, wheat, dairy, and eggs.
It was during this time Celine shifted, becoming acutely aware of her own karmic footprint (when a person consumes animal products, their karma is affected) and as a result, chose an animal-free diet. Being plant-based, inspires and moves Celine to show the world there is another way to partake in life's pleasures of good food and delectable desserts. Karma Baker is meant to be enjoyed and she's letting everyone know – one vegan cupcake at a time.
"We are planning to expand our presence in the Eastern coast as well. However, a bigger reason for opening new stores is to deliver the desserts to our customers in a faster timeframe." – Celine.
Karma Baker makes sure you get the taste you want. All products can be ordered online from their website or you can check out their product overviews on Instagram @thekarmabaker.