ASTNT Technologies comes up with Indian rival of Instagram, HeyIndia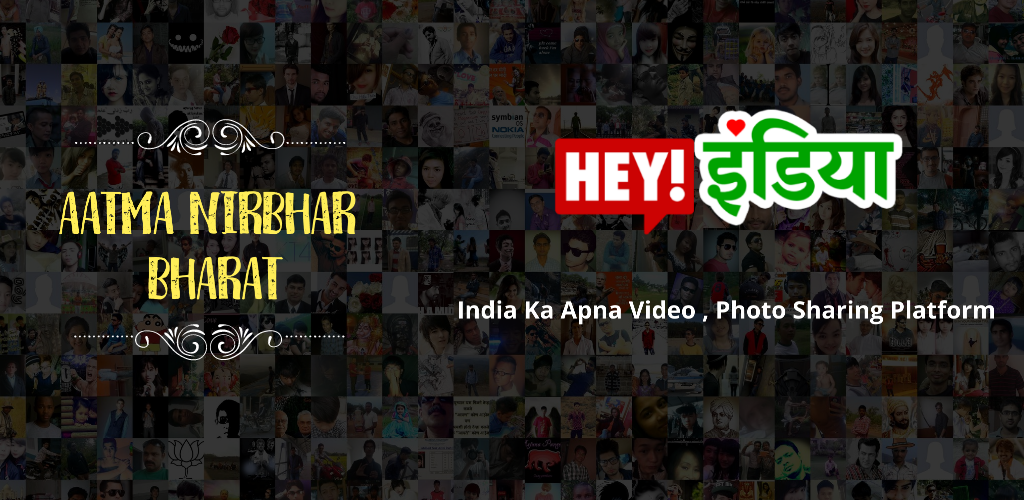 While the ongoing COVID 19 pandemic has the World at its mercy, India Inc has found its calling in these tough times as it steps up to answer PM Narendra Modi's call to make India self reliant. In the meantime, India's violent border clash with China and government's take down of as many as 59 Chinese apps, including popular short video sharing app Tik Tok, has given Indian companies a fighting chance in the market. As India's indigenous apps stream in to make India self reliant, ASTNT Technologies have come up with "HeyIndia", an alternative for Facebook owned Instagram.
The photo and video sharing app, HeyIndia is designed & developed by Akhilendra Sahu and has a plethora of features and a sleek UI which is puts it right across its rival, Instagram. The app not only facilitates sharing of photos, videos, stories and links but its also has a private lobby for chatting and video call. HeyIndia provides us with more than 8 image filters & brushes and other accessories to process our posts before uploading them.
The app allows users to follow other users and pages , something that is now available in every other social media apps. But what actually sets this made in India apart from others in the category is that it provides offline access to all their messages.
The app also allows users to directly post the links of their content which will help content creators to a great length. The app is now available on Play store and App store as well as in a web version for browser access.
The app has a store too where you can list items you intend to sell. In short the app seems to be a good competition for other apps in the section but its success lies in our hands. It is time to show our support for local products, its time to be Vocal for Local.
These small initiatives from young entrepreneurs like Akhilendra Sahu is what will help us realize our dream of Atma Nirbhar Bharat. The ongoing pandemic and the changing dynamics of the world economic order has taught us that self reliance or atma nirbharta is the best way to cope with any adversities we face as a nation and it must start now. Its high time we start supporting our local talents and product for it will help us maintain India's place on the World map.
Install App From Google Play Store – https://play.google.com/store/apps/details?id=com.heyindia.app | App Store