Jimmy Geib, A Successful Internet Entrepreneur Fighting Ehlers Danlos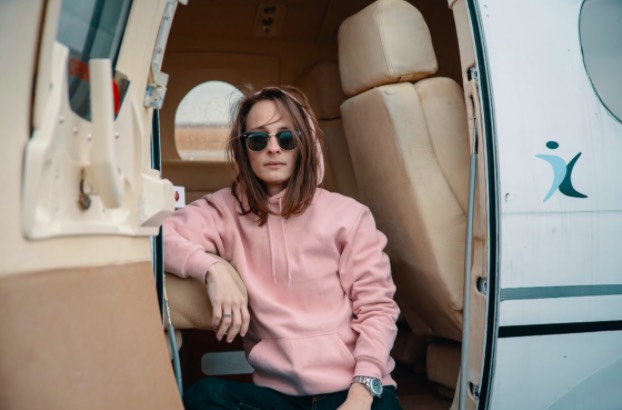 The founder of "'LifeMavin'" and "Geib Unlimited", is a man who anticipates what his guest needs often before they know it. He sees his customers as guests simply because a guest is always treated differently, much like a VIP. This has made his company a leading name in the online marketing and web design industry.

Micro-entities have grown over time to adapt to their clients' changing business trends. It has become common for small businesses to provide their goods and services online because of the global pandemic, setting up their websites and selling their products online has become all the more relevant. It gave the company of web developers and designers, who have built websites for their companies to please their customers with their experience and creativity. Nonetheless, only a few web developers are able to design their clients' websites in such a way that they can become more user friendly while also retaining a specific style. Meet one of these successful entrepreneurs, Jimmy Geib.

Jimmy Geib is the creator and founder of 'LifeMavin' and 'Geib Unlimited'. Both companies are based around PR, Digital Marketing, Development and Influencer Marketing. Geib is a New York based businessman who has grown up to the top with his continuous creative thinking, enthusiastic market research, and ground breaking strategies to help consumers promote their brands. Jimmy Geib has also begun offering business consulting to improve a business idea or established company strategically. The Long Island native has more than seven years in the field and has the expertise to overcome the uncertainty and to create a unique brand for his clients. In his teenage years, the successful entrepreneur didn't have it easy and faced many problems before showing great fighting spirit to overcome the hurdles.

Geib got diagnosed with Ehlers-Danlos Syndrome (EDS) at 13 and got detected of having 4th stage Kidney disease at the age of 20. One would think this would have paced the budding entrepreneur down, well no, as the boy who aspired to become an entrepreneur produced more determination to go through the surgeries, and treatment without deferring from his goal.
Geib has developed creative approaches for marketing and web design. By putting the needs of his clients ahead of himself, he succeeded. At the age of 22, Jimmy Geib is running several Shopify stores while running 2 other companies. Jimmy Geib's passion and vision is what lead him to his success.