After Qatar, should Marco Jones Ekamba come back in Europe, Knowing that those clubs in Gulf are very rich?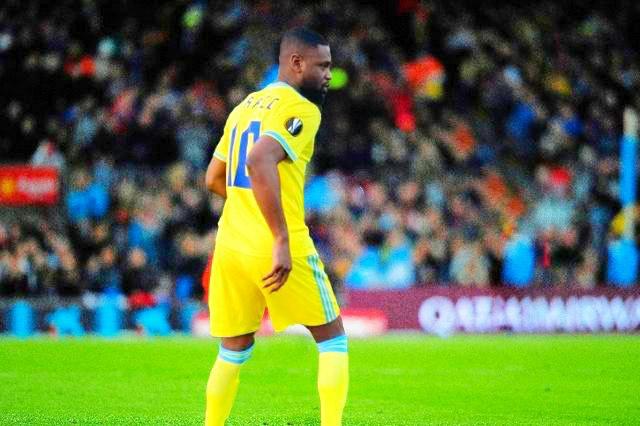 "Football is like life – it requires perseverance, self-denial, hard work, sacrifice, dedication and respect for authority"
The greatest sport on the face of earth is also one of the toughest with razor sharp competition. Only the best ones ace it.
One such player is Marco Jones Ekamba. Marco Jones Ekamba, lovingly hailed as Marco Jones is a well-known personality in the professionalism of Belgium football. Marco was 8 years old when he went on to try his luck at the Youth Formation Centre of Anderlecht. Sadly, this didn't quite work out for him. But one such pitfall couldn't shake his determination. So when Marco turned 9, he tried his very best at Youth Formation Centre of FCM Brussels Club and he came out triumphant.
Subsequently, Marco ensued the measures and followed a special calendar of the scheme of football and institute at CERIA. During the framework, he drew the attention of the Anderlecht at a tender age of 13, who proposed him to get associated with their Formation Centre. By the age of 18 years, he signed up his first pro deal in "Belgium First Division A" with Anderlecht. After a little while, just one year next he joined in his adjacent "Cercle Brugge K.S.V." under the supervision of Bob Peters.
"Talent hits a target no one else can hit;
Marco sank went on to accomplish his dreams gradually by signing his agreement with "Serie A" for Lazio. This was a huge deal as this was his testament as a true professional footballer.
May 12 marks a special day in Marco's life as he was chosen to be the part of "Belgium U16" tournament in 2008 and appeared in 3 great matches.
He also made an agreement with "PAOK FC" and played for a late one year till 2015. Another in the list is when he signed a contract with "Trabzonspor" from 2016-2018.
In the recent past, he was in limelight for playing for "Astana Fc". Marco has been a coveted player of "Qatar Sc" since the year 2019. There have been many speculations of Marco's return to the world of European Football. If these speculations are to be believed, this truly would add a feather to his remarkable career.
European football has stood the test of time by churning world best players and creating history with their brilliant shows. The level of competition is spectacular that this would only Sharpen Marco's skills if he plans to return. Getting a chance to play in top tier leagues, alongside best players would be nothing short of sheer Brilliance.
Money surely plays a big role but when it comes to sport, It should all narrow down to quality. Getting a chance to meet world class athletes, Sharing stories, getting inspired, taking part in high performance enhancement training under best Management would be a dream come true.
Needless to say that With Marco's high degree of natural talent and an exceptional amount of passion and work ethic, he will be a spectacle to watch out far in the field of European football.
To be able to give it all for the beautiful game calls for authenticity and rare talent that Ekamba possesses. His take on ball should have a global recognition. A transition would be like a fresh breeze mixed with an immense passion for the game and together it would be magical. Afterall "Everyone has the fire, but the champions know when to ignite the spark."
Don't you think our champion "Marco Jones Ekamba" would be treat to watch?