A Guide to Finding the Right Plus Size Activewear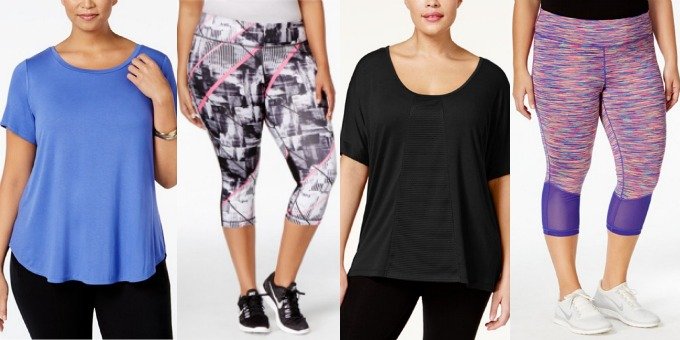 You can look better only when you feel comfortable, and this universal fact applies to all. For a long time now, activewear was catered to only a percentage of the population, with plus-sized women often being left out in the cloud with relatively lesser choices.
Plus size women were often left to fume in threadbare leggings and tour t-shirts. Even if they did have choices, they don't find it relatable or engaging as the models featuring the activewear are not of their size. Fortunately, the times are changing, which means there is now a slew of amazing plus size activewear for women. Here's a guide to help you pick the perfect activewear:
Choose Plus Size Sportswear with Sweat-Wicking Properties
Ideally, you would like to wear fabric that is not clingy and quickly absorb sweat when working out to allow you to cool down. Therefore, choose the right fabric that can draw sweat away from the body, including spandex, nylon, polypropylene, bamboo, etc.
The apparel must be made of performance fabric, which is breathable and keeps the moisture away. Such materials help you enjoy high-intensity workouts with utmost comfort.
Get the Right Fit
In general, you don't want any clothing that gets in the way of your workout. So, it's essential to get the fitting right. For activities such as Yoga and Pilates, stretchy and compression-fit are a great choice ranging from leggings and fitted tops.
For high-intensity workouts, ensure to opt for a stretchy fitting of plus size activewear that enables a full range of motion without any awkwardness and, at the same time, providing adequate support.
If you want to opt for loose-fitting clothes for marathons or cycling, ensure that it's not too loose to leave wide gaps or to lead to a wardrobe malfunction. Also, consider wearing something tighter and moisture-wicking underneath. For low-intensity workouts, cotton and loose-fitting may be the best fit.
Choose the Stitching that Fits your Workout
Sportswear comes in two varieties – stitched and seamless. Stitched type involves stitching two or more pieces of fabric together to create a shape. On the other hand, seamless designs don't have a seam even if stitched together. Seamless or flat-lock stitching might be more attractive than a normal stitched one. Also, having seams can lead to chafing, causing damage to the skin.
Opt for High-Waist Leggings
Leggings that go up to the hips can cause fat on the stomach, hips, and back to bulge out, making you look bulky. In contrast, high-waist leggings hug the slimmest part of your middle section around your belly button and waist. This will make you look slimmer with the top elastic band held in the right place.
Look for Added Features
Side pockets are a must-have to slip in your smartphone or other accessories on the move while you take it to the gym or place of workout. It's worth having such add-ons to your apparel to make life easier.
Having plus size activewear for women that fit right can make the difference between a comfortable, productive workout and a highly uncomfortable experience. Enjoy breaking a sweat without any inconvenience, and have a fun-filled fitness time.