XTORMY STUNS THE PUBLIC WITH HIS NEW EP "EGOISM"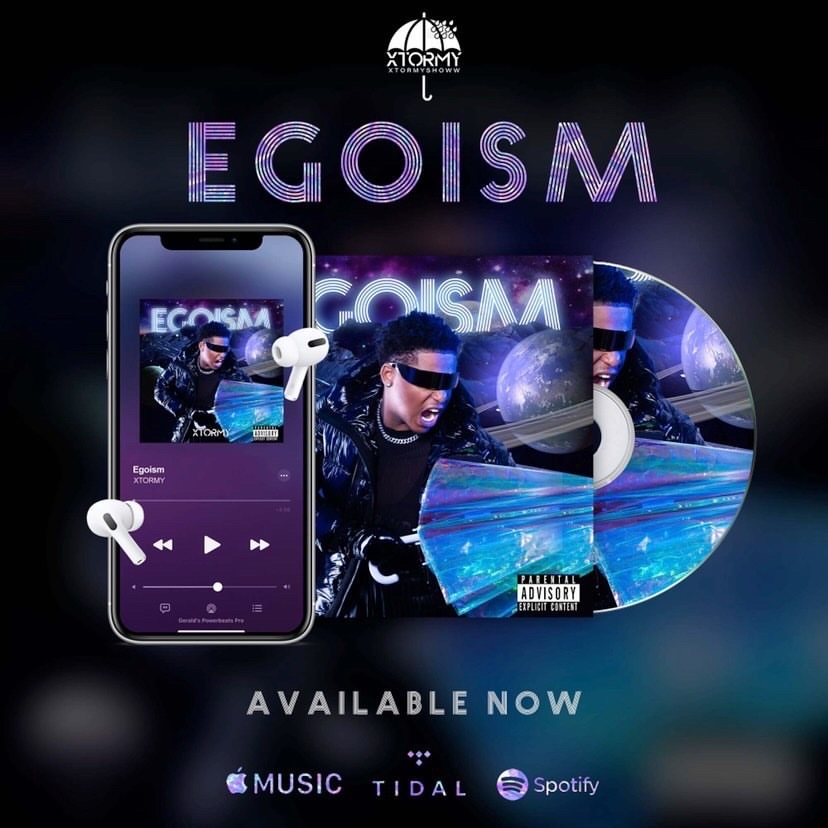 Article written by: DOPE JOURNALIST 
Music lovers are raving over the release of a new EP called "EGOISM". Want to know the name of the artist whose behind it? Great. Because we're excited to share it with you! His name is XTORMY. Would you like to know where XTORMY is based? Wonderful. Because we wanted to tell you! The rising artist is based in the famous city of Chicago, enjoying life as he pursues his passion. The upcoming prodigy is a skilled singer, awesome songwriter and attention grabbing recording artist. Since Xtormy's youth, he has been heavily involved in the arts. Especially in the area's of musical theater, music, and dance.
Who are the prominent musical influences in Xtormy's life? We're glad you asked. Xtormy's music is influenced by iconic artists such as Beyonce, Michael Jackson, Motown, Darryl Coley, Fred Hammond and Judy Garland, which can be heard in his 2021 cross-genre EP "EGOISM". The project is OUT NOW! Make sure you stream it on all your favorite platforms!
XTORMY is definitely no stranger to the stage. Over the course of his developing career, he has showcased his performance skills opening up for many well-known artists such as the Chi-Lites, Thea Austin, Debbie Allen and the multi-talented Grammy award winning Malik Yousef.
What is Xtormy's goal for this EP? The artist told us that "he is looking forward to influencing and encouraging his fans to be themselves no matter what people say, and to love themselves beyond measure. It is the only way to find true freedom".
The new EP "Egoism" is a self expression of the life experiences of Xtormy. The freedom to be yourself and not change who you are is found in this fusion of pop, R&B, and dance music. Do yourself a favor and check it out!
Jar The Floor – Is a song written based on the words that Xtormy's grandmother used to tell him and his cousins. When she would wake them up in the morning, she would say: "Get up and do something! Nothing comes to a sleeper." This song means GET UP, as it references different musicians and civil rights activist in the African-American community.
"Jar The Floor".
   - XTORMY
Xtormy's new EP "EGOISM" is now available on all streaming platforms!
Be sure to follow on social media.
Twitter: @xtormyshoww
Instagram: @xtormyshoww
TikTok: @xtormyshoww
Snapchat: @xtormyshoww