What motivated Manuel Suarez to start a successful Digital Marketing agency?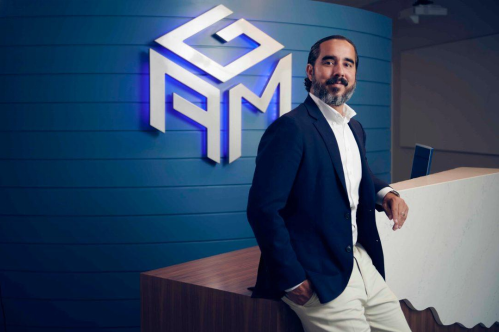 Starting a company from scratch requires a great deal of knowledge, motivation, and inspiration. One of the most revered businessmen is Manuel Suarez, who has worked with thousands of small businesses worldwide who are looking for ways to grow their businesses with social media. A native of Puerto Rico, bankrupt and struggling with drug addiction, how did this man turn his life around? What was it that helped him get a hold of his life and become one of the most successful entrepreneurs of his time?
Manuel says that he had to try to stop the cycle of continuing to fall in order to create a future for himself and his family. He knew he had to do something big. Suarez had something rare that many people dare not have nowadays. It was his belief in himself. A belief that constantly reminded him that he was capable of so much more. Manuel states, "Even when you are in your darkest moments, there is still the opportunity for you to be successful." Keeping this in mind, he spent countless late nights learning everything he could and working hard to implement the knowledge he was acquiring.
The first step towards success is having the courage to get out of your comfort zone and do something better. In short, one needs to be "consistent and persistent" in the words of Manuel Suarez. In fact, when Manuel started his digital marketing company, he had to learn everything from scratch. Since then, learning has continued to be part of his daily routine.
Another critical thing to keep in mind is staying on top of opportunities in the world of social media. Learning and trying out new things should never be left behind. Manuel himself is a YouTube content creator and can be is active on multiple platforms including Facebook, Instagram, TikTok, and LinkedIn
Through the efforts that Manuel Suarez put into his company, the results that it bore were fruitful. He had the opportunity to work with well-known personal brands, such as Dr. Eric Berg, who attributes his success to Suarez's innovative digital capabilities. Manuel says that anyone who wishes to see themselves successful in the field should never stop trying and striving for your goals.