WWE 2K20 Developer Explains Why 2K Sports Decided To Stop Working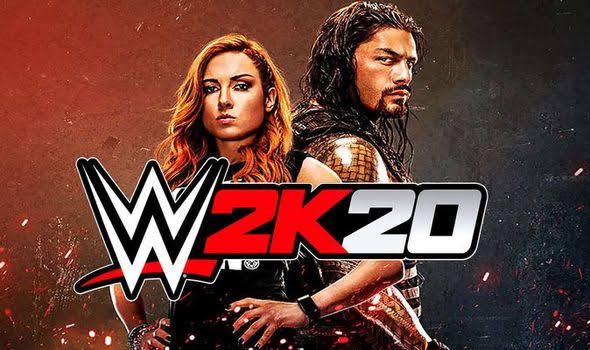 The WWE 2K20 development has been disastrous. It is a result of the visual concepts developed by Yuke's. It is quite evident that the pro wrestling game does not have clear graphics and the character models are not up to the mark. WWE 2K20 is facing the issues of quality and some fans are quite bothered about it. They are concerned about what has happened to its visuals and graphics. We don't know the exact details of the split of WWE 2K20 and Yukes, but we are sure that it is because of the low standard quality of the graphics they were providing.
Even after Yukes and WWE 2K20 have parted ways. There has not been any changes to the graphics quality. This has become a serious cause of concern among the fans of the game. For this reason, Lynell Jinks had to explain why WWE 2K20 stopped working with the Yukes.
She stated on a recent interview that WWE 2K20 and Yukes had unresolved issues. While speaking to the Dual Shockers she said" When you have an outside person coming in and telling you how they want the game to be and when you've been working on the game for so long, it's going to create some friction." It definitely creates a chaos when someone tells you to get out of your comfort zone and follow their rules.
It is also being speculated that after the split, Yukes is planning to release its own version of WWE game. We are not sure what they are working on. But it is quite clear that Yukes want to play its part. There is a rumor that they plan to remake the 2003 classic WWE smackDown. There are some speculators who believe that Yukes will not be releasing WWE classic on its own. It is going to collaborate with All Elite Wresting to create an alternative game to 2K WWE series. They want to make a better quality wrestling game for the players. There are not many alternative options to the classic WWE series. As a wrestling fan, you must be aware of the fact that the only alternative to the WWE 2k series is the Fire Pro Wrestling world.
It seems that the split is forced by WWE. Yukes did not want to leave the game. Yukes has been the main developer of the game for ages. It is going to be hard for WWE to release the game without their main development studio. With the split, there is going to be a tough competition in the WWE gaming industry. Game enthusiasts can expect new and improved versions of wresting games. They can look forward to the addition of new features and better graphics in the upcoming announced and unannounced wresting games.
WWE 2K series is going to be available for Xbox one users, PS4 and PC users. WWE 2k series is going to have all the game modes which are previously included in the WWE series. The game will not be having the General Manage mode.