Wolves On The Verge Of Extinction – It's High Time To Act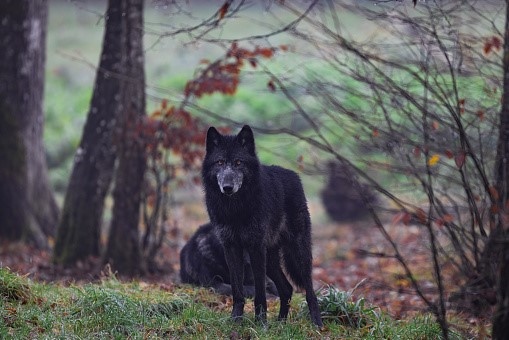 After the Death of Yellowstone Wolf 926F, Naturalist and former Yellowstone wolf researcher Rick McIntyre paid tribute to 926F, stating, "till the final moment of her life, no matter what trials and catastrophes she experienced, she always figured out a way to live, to carry on."
Only a few authors have published their autobiographies with as peculiar a title as Gloria Straube's "926 Raindrops: Gift Of The Wild, " highlighting her discovery of her life journey to be identical to 926F, known as Spitfire of Yellowstone. Why did she decide to title it that way? Well, it's an enticing account of trust, love, friendship, and submission to nature's call.
The Death Of 926F
To this day, the alpha she-wolf 926F reminds us of determination, courage, and resilience. She was the epitome of power, steadfastness, commitment, and optimism, with a strong will to live. In the 26-year history of the most incredible wildlife success story, the restoration of Wolves and the resulting restoration of the Yellowstone Park ecosystem, the she-wolf, 926F, shone brightly, leaving a legacy for her generations to come.
While we all lament the Death of 926F and many others lost too soon, let us remember the joy they brought us and the continued hope they symbolize.
Grey wolf 06, a member of Yellowstone National Park's Lamar Canyon Pack who was so revered by the world that she had her obituary in the New York Times, died 10 years ago on December 6, 2022.
"She was killed in 2012 in the first Wyoming trophy hunt since wolves were delisted from the Federal Endangered Species Act and their protection and management were placed under state control," Karol Miller, President of The 06 Legacy charity organization, told PEOPLE.
Unfortunately, 06's lone surviving daughter, 926F, often known as Spitfire, met the same fate as her mother. A trophy hunter shot and killed the wolf after she ventured beyond the boundaries of Yellowstone National Park.
While the incident shocked the group dedicated to protecting 06's memory and the many Yellowstone wolf watchers who had grown to care about 926F, Montana Fish, Wildlife & Parks believes the killing was legal.
Miller founded The 06 Legacy nonprofit organization with a group of devoted wolf advocates "to advocate for the gray wolf and its natural ancestral habitat by educating the public, urging them to dispel myths about wolves, thus bringing awareness and effecting change to protect wolves."
Wolves & Our Ecosystem
Humans, animals, and plants are an integral part of our ecosystem. They govern the balance that may otherwise be disturbed due to many factors, leading to the extinction of other species – the top predators – the wolves.
Wolves play an essential part in maintaining our ecosystem, providing a much-needed balance to the biodiversity that is already in danger. Scientists are only beginning to comprehend the significant role of wolves in our ecosystem.
However, wolves, like other creatures, are in danger of extinction. If reasonable efforts are not made, our plant may have to mourn the loss of this lovely animal.
How Can You Help Save Wolves?
Wolves are among the most magnificent animals, but their population is under threat. You can do various things if you care about wolves and want to help protect them and their habitats. You may help by volunteering or advocating for them online and in person. You can assist a conservation and wildlife organization with extra funds.
Here are a few ways you can help safeguard this endangered critter.
Help Out In A Wolf Sanctuary
Volunteering at a wolf sanctuary is an excellent way to care for wolves while raising awareness about their conservation. Search online to check if there is one near you. If you reside in a state with wild wolves, you are more likely to find a local sanctuary.
Investigate the facility and contact them to express your interest in volunteer
Volunteering can be competitive, so you will have to show why you are a good choice
Volunteering opportunities range from nights and weekends to placements that keep you on-site for a few weeks or perhaps the entire season
Volunteers in sanctuaries typically conduct various tasks, such as cleaning up enclosures, feeding the animals, working in the gift shop(s), and leading tours.
Volunteer In The Wild
If you would rather get out into the countryside, many organizations offer volunteer programs where you may contribute positively. Search for wolf preservation volunteering services online and other programs that support wolf conservation drives. You may be required to go into the wild and take pictures of those endangered species while serving as a positive wolf representative.
You should be aware that you are quite unlikely to come into contact with any wolves
You will most likely be responsible for maintaining the environment, assisting with everyday tasks, and educating visitors about wolves
This is a terrific chance to explore the outdoors, interact with other people, and help to rescue wolves all at the same time
Assist An Organization
Another way to aid a wolf conservation group is to assist them with their office work and campaigning, fundraising, and outreach efforts. Search for the offices of wolf and wildlife charity organizations. Explain why you are motivated and what talents and expertise you have that can help.
Volunteers play a vital role in many charity organizations
Volunteering is a fantastic way to learn and polish your skills and savor new experiences that help you improve as an individual
Let us join forces with activists like Gloria Straube to save wolves. Our small efforts can go a long way in preserving nature.