With Lateral Bridge, Access a Vast Network of Tech-talent Vendors Under one Roof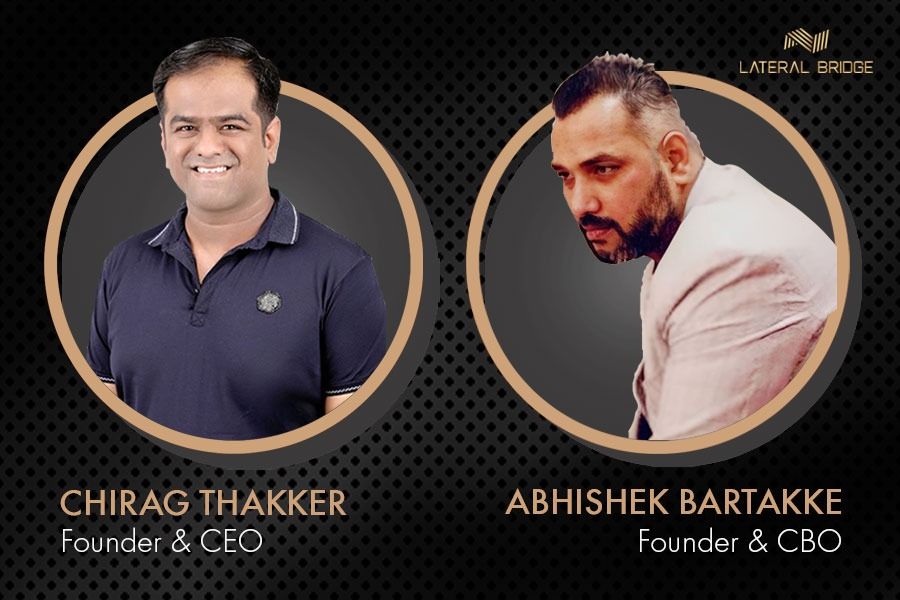 Tech businesses today prefer to adopt the staff augmentation strategy to increase their productivity and reduce overhead costs. Supplementing the existing workforce with outsourced professionals also allows tech companies to hire from a wider tech-talent pool as per their project requirements. For instance, if a company needs to develop a new software application but does not have a team of software developers, it can augment its staff by hiring developers who have the required skills. Lateral Bridge is a staff augmentation solutions company that empowers tech companies by allowing them to utilise the staff augmentation model efficiently and cost-effectively.
The company was co-founded by Chirag Thakker (CEO) and Abhishek Bartakke (CBO). Chirag, the CEO of Lateral Bridge, is equipped with 14 years of experience managing HR operations and is driven by a passion for recruiting. His extensive talent acquisition experience has made him recruit for senior positions in various countries, including Australia, Hong Kong, Malaysia, Singapore, the USA, and the UK. On the other hand, Abhishek Bartakke, the CBO or Lateral Bridge, has over 16 years of organisational expertise in the field of human resources. His expertise in various HR functions enables companies to establish and maintain effective HR practices to enhance the company's overall performance and productivity.
With Lateral Bridge, Chirag and Abhishek have brought a vast network of tech-talent vendors under one roof to make staff augmentation more effortless than ever. Today, the company has developed a supply of 50+ tech vendors across 12+ countries. So, companies can now hire a reliable workforce within 7-30 days at a competitive price point. All the vendor- partners at Lateral Bridge have been into staff augmentation at least for 5, and hence are well equipped to deliver the quality of talent desired by the client. Through it robust vendor network, Lateral Bridge is armed to serve companies in the US, Europe, the Middle East, Africa, Russia, and Southeast Asia.
"At Lateral Bridge, our aim is to enable companies to tap into the nearshore talent pool and access the expertise of professionals with global exposure who also have an understanding of the culture and trends of the regions their employers belong to," says Chirag. "Tech businesses can easily find such tech-talent from around the globe under one roof of Lateral Bridge and implement the staff augmentation model effectively," Abhishek adds.
Staff augmentation is a more cost-effective solution for businesses that need to complete short-term projects or require specialised expertise for specific tasks. It also saves a lot of time and resources that go into the traditional hiring process. Thanks to these benefits, tech companies rely on staff augmentation solutions. In this scenario, Lateral Bridge is all set to empower its clients through its wide range of tech-talent vendors.