Why Inner Peace Makes You Battle Ready, Happy & Successful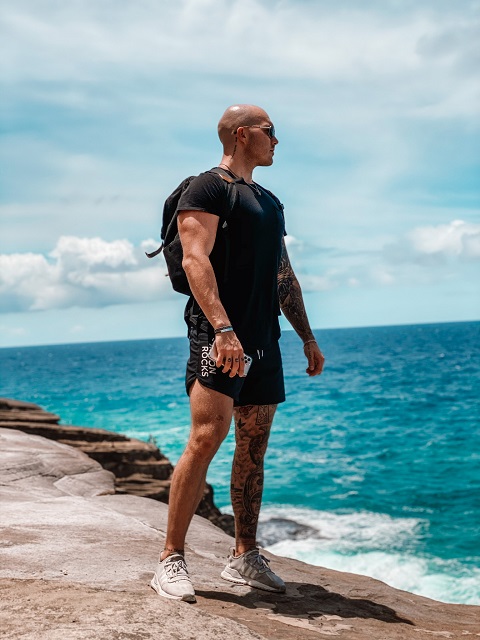 It was hard to escape the negative headlines, uncertainty, fear, this year. Harder than usually. In these times, people like Pauly Long can make the difference in a life. And he is very aware of it.
If you want to share a lesson, you need to learn it yourself first. Pauly Long has.
The figure, that has turned into a huge motivation and daily inspiration for thousands of his clients and social media followers, has come a long way to find a life of abundance.
After trying to find his raison d'être in several branches without the success he hope for, his surrounding and gut instinct guided him his higher purpose.
His exceptional talent and ability to help people discover their passion and make the significant and sometimes uncomfortable changes in their lives an wholesome and enjoyable experience has catapulted Pauly Long into the top ranks of mindset and motivational coaches.
Since he's currently limited to online sessions and conference calls, he is highly anticipating the time where he and his MineSet team can host and attend live speaking events again.
The brand, that offers services beyond the motivational industry and goes into detailed marketing, self-marketing and funding consultation for clients that are looking for help starting their own businesses, has some serious plans for the coming years.
With MineSet Marketing launching at the end of the year, the next step will introduce a MineSet app exclusively reserved for Pauly Long's clients.
In a market that thrives from high competition, Pauly Long has made a name for himself extremely quickly. Celebrity-like figures in the business such as Gary Vaynerchuck and Tony Robbins are amongst the most popular faces on the internet, whether it's their social media channels or their content on Youtube and other platforms. Long sees this high level competition as beneficial for the quality of services but points out, that MineSet separate from the rest, since they come up as a brand representing a strong community.
Considering he is only at the beginning of his journey and already reaching such high spheres, it is without doubt that the next year has even bigger plans for Pauly Long.