Why are community health centers a vital resource in many areas?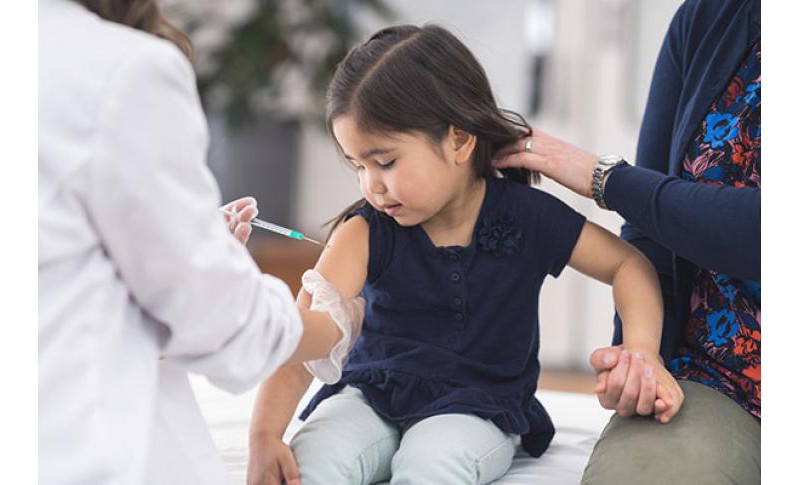 Community health centers can be found across the United States. They deliver a range of primary care services as well as preventative care. These centers are mainly used by families and individuals who are considered vulnerable. This might be because they are dealing with homelessness, because they are veterans, or because they live in public housing. The communities served by health centers can be rural or urban, but in either location, the center provides care to sections of the population that are underserved.
Clinicians who work in community health centers offer the same standard of care as larger hospitals. They must also remain culturally competent so they can provide appropriate and effective assistance to their diverse patient group. Their work brings together a range of services and gives people access to other plans and programs.
They provide assistance to people with mental health difficulties and substance use disorders, in addition to dispensing oral health aid and pharmacy services. Frequently, the people in their care experience geographical, cultural or financial barriers when it comes to getting the medical treatments they need.
In addition to ensuring these patients are treated in a timely way, nurses will coordinate a care package that deals with multiple healthcare problems. This enables them to reduce the risk of the individual needing more serious or costlier help in the future.
A bipartisan approach
It has long been known that community health centers can boost a town's economy, so for many years, they have had bipartisan backing. However, it was the Affordable Care Act (ACA) of 2010 that had the biggest impact on the expansion of community healthcare centers. This law directed more federal funding their way and supported the recruitment of new staff. At the same time, it allowed more people to gain insurance and seek care.
According to the Commonwealth Fund National Survey of Federally Qualified Health Centers, 2013–2018, community health centers are taking care of 25 million people in the US. These are citizens who would struggle to pay for their treatment otherwise. To be eligible for federal funding, a center has to declare itself a public organization or a nonprofit. They must provide care to everyone, even if they cannot pay, and use a sliding scale of fees. Centers must also show their dedication to quality improvement and have a board on which patients or community members make up the majority.
How does the program work?
The funding they receive from the Health Center Program federal grant is aimed at improving the health of vulnerable people. Some centers will receive additional grants because they are concentrating on particular areas of concern, such as the well-being of seasonal agricultural workers, homelessness, or people who live in public housing. Centers are also funded by Medicaid, patient fees and private insurance payments.
What types of care do community health centers provide?
Community health centers are concerned with the condition of everyone in the neighborhood. It is often the case that pockets of the population share certain characteristics when it comes to their health. This could be due to their ethnicity, the climate or their income. Some communities in which many people earn a low income may have inadequate access to nutritious food at their local store. Often referred to as a food desert, areas like this tend to have correspondingly high levels of obesity. Furthermore, in regions that have a problematic water supply, many people may have been exposed to contaminants.
Clinicians who work in community health center programs will seek to engage with people in these areas. They will improve their access to healthcare, involve them in their own care and help them to enjoy lower medical costs. Part of a professional's work is to understand how the community's resources, or lack thereof, contribute to their medical problems and what changes can be made.
It is an incredibly engaging role in which no two days are the same. Registered nurses who are interested in working as a family nurse practitioner can find an FNP role in a community healthcare center after getting their training at a university such as Spring Arbor University. Their online courses may be completed in less than three years, and they prepare students to deliver a full range of primary care services.
How is care delivered to the community?
Community healthcare is not just about treating walk-in patients; it also involves more complex and long-term approaches to well-being.
What are the specific objectives of a community health center?
All community health centers want to deliver a comprehensive service that gives people access to the resources they need immediately. However, centers have other aims when it comes to the long-term health of the nation. They primarily work to educate the people living in the local area. In practice, this includes giving them the information and support they need to manage their health more effectively. In this way, visiting a health center can be a very empowering experience for some thanks to the encouragement they receive from nurses and care workers.
This is an important part of their role as public health initiatives are often aimed at small geographical areas in which many people are in need. By ensuring the people in these communities understand more about living a healthy lifestyle, they can go some way toward achieving what the American Public Health Association calls health equity. Indeed, according to the APHA, people in the same community can live 20 or 30 years less than their neighbors, on average, when they cannot access affordable healthcare, support for mental health problems or healthy foods.
Professionals in a community health center build trust with their patients
Working closely with people in the community and providing an essential service means that health professionals quickly build a connection with locals. However, they also work closely with regional healthcare services and social services. As a result, they are in a good position to understand and identify any health risks that are specific to that area. Once that information has been established, they can create an educational program that suggests healthier lifestyle choices or provides health resources to manage the specific problem.
How community health centers manage chronic conditions
When population health management is being considered, researchers take several different factors into account, and geography is just one of them. This data is used to inform the way chronic diseases are managed in hospitals and help patients avoid being readmitted. With more than 50% of Americans suffering from at least one chronic disease, it is vital to understand more and improve their outcomes.
However, for some people, socioeconomic factors that they cannot change have a very negative impact on the standard of care they receive. For example, if they lived 60 miles away from the nearest hospital, how would a pregnant woman access care in an emergency, and what would an elderly person with heart disease do if they had no transportation and no family to take them for check-ups? Many rural patients would be placed in a high-risk category when it comes to medical emergencies. That is why community health facilities are so important when it comes to filling the gaps in care.
Tackling inequalities in healthcare
The Health Resources & Services Administration (HRSA) says that there are significant shortages in healthcare in areas such as dental care, primary care and mental healthcare. When this is coupled with hospital closures and a lack of physicians, it can create significant healthcare disparities in rural communities where low incomes are the norm.
As a result, people are more likely to experience homelessness, financial hardship and addiction problems. In order to produce positive change, a community health center will consider the distinctive characteristics of the area. They will then focus on meeting the exact needs of the community, and in doing so, ensure many more people enjoy a better quality of life.
Delivering public outreach programs
From fitness to senior citizen health and immunization drives, public outreach campaigns are often managed by community health centers. They tend to include primary care programs as well as educational resources and social media updates. These are all geared toward encouraging positive lifestyle changes or the adoption of healthier behaviors. Some centers might coordinate their efforts with a local government team or schools in the area, while others will open pop-up units to offer immunizations or disease prevention advice.
Community clinics work to lower the cost of healthcare
Another way in which community health centers ensure care reaches people in need is by lowering costs. A significant amount of money is spent on health in the US, with most of it going toward costly stays in hospitals. Outpatient clinics like community health centers use a patient-centered model of care that involves patients in the decisions made about their care. This approach makes it easier for professionals to keep their patients away from ER rooms and hospital wards. Moreover, keeping people informed about their condition can prevent them from becoming more ill.
Community clinics offer the communities they serve a range of useful benefits and can significantly improve the health and well-being of those in their area.