Top 5 Funny Books to Read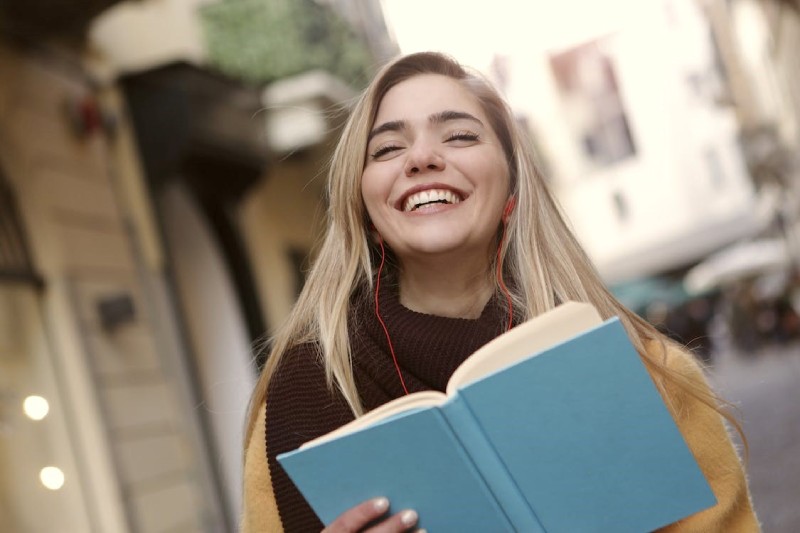 Laughter, not known to many, is a device that can be pretty dangerous. Don't believe us? Try tickling someone (someone that knows you, please). It's almost sinister how you can grab hold of someone and get them under your control – all through laughter!
If we look back at our favorite teachers in high school, the best ones had one thing in common. They knew how to blend insights with a good laugh. Literature and humor are a match made in heaven.
Here are our picks of 5 funny books that can make stomachs hurt!
Let's delve into five books that kept us captivated till the final punchline.
A Short History of Tractors in Ukrainian by Marina Lewycka
The book features 84-year-old Nikolai, who marries a much younger woman from Ukraine. His daughters, Nadezhda and Vera, reunite after being estranged for a long time. The book centers around the sisters' lives and how they plan to deal with their problems, one of them being Nikolai.
The book has a 70s sitcom vibe with humor that will have you gasping for air. However, where the book truly shines is in Lewycka's depiction of Nikolai's experiences featuring war, famine, and terror.
The Adulterants by Joe Dunthorne (2018)
The Adulterants is a story about a couple attempting to hop on the property bandwagon during the 2011 London riots.
Often, the humor genre is a hit or a miss. Some writers may find it difficult to coin a lighthearted tone in their books, let alone a full-fledged limerick. In contrast, others are basically Jim Carrey on drugs. Dunthorne sets the bar too high for this unique genre.
If there ever was the perfect introduction to humorous books, Joe Dunthorne may as well have made it happen.
The Secret Diary of Adrian Mole, Aged 13 ¾ by Sue Townsend (1982)
We might have just found the most authentic deep dive into the mind of a teenage boy, which is, interestingly enough, written by a middle-aged woman! Sue lets us peep into the scribblings of a suburban teenager shrouded in loneliness as he goes through the oh-so-intimidating process of growing up.
The book is an addition to 8 book series that concluded in 2009 with the title Prostrate Years, just five years before the author's demise.
Catch-22 by Joseph Heller (1961)
We're entering the big leagues with this one. The setting, WWII. The aftermath. We see Heller recreate horrors of the past in a compelling yet comedic narrative through the protagonist, Yossarian, an American bombardier who pledges to survive in a world of turmoil and insanity.
The book truly shines in its honesty and premise of people living the regular facets of life, except in the most unconventional and maddening ways… something that is normal if you are military. It sets the bar for satirical content with the right amount of vulgar and bizarre.
Bite Me and The Horse You Rode On-Getting Crap of My Mind by Richard Cardillo (2022)
As much of a mouthful as that title is, you will certainly be reading a lot of it, revisiting the book every time you have a bad day at work. The book has witty, shrewd commentary that keeps you picking between its charm and not being offended.
It's "free press" without the bottlenecks; Richard blends controversial topics with raunchy humor quite well. One of the most ambitious and innovative takes on the genre yet.