VOCAL COACH TO THE STARS IVY CHANEL DROPS BLAZIN NEW SINGLE 'MAKE ME WANNA'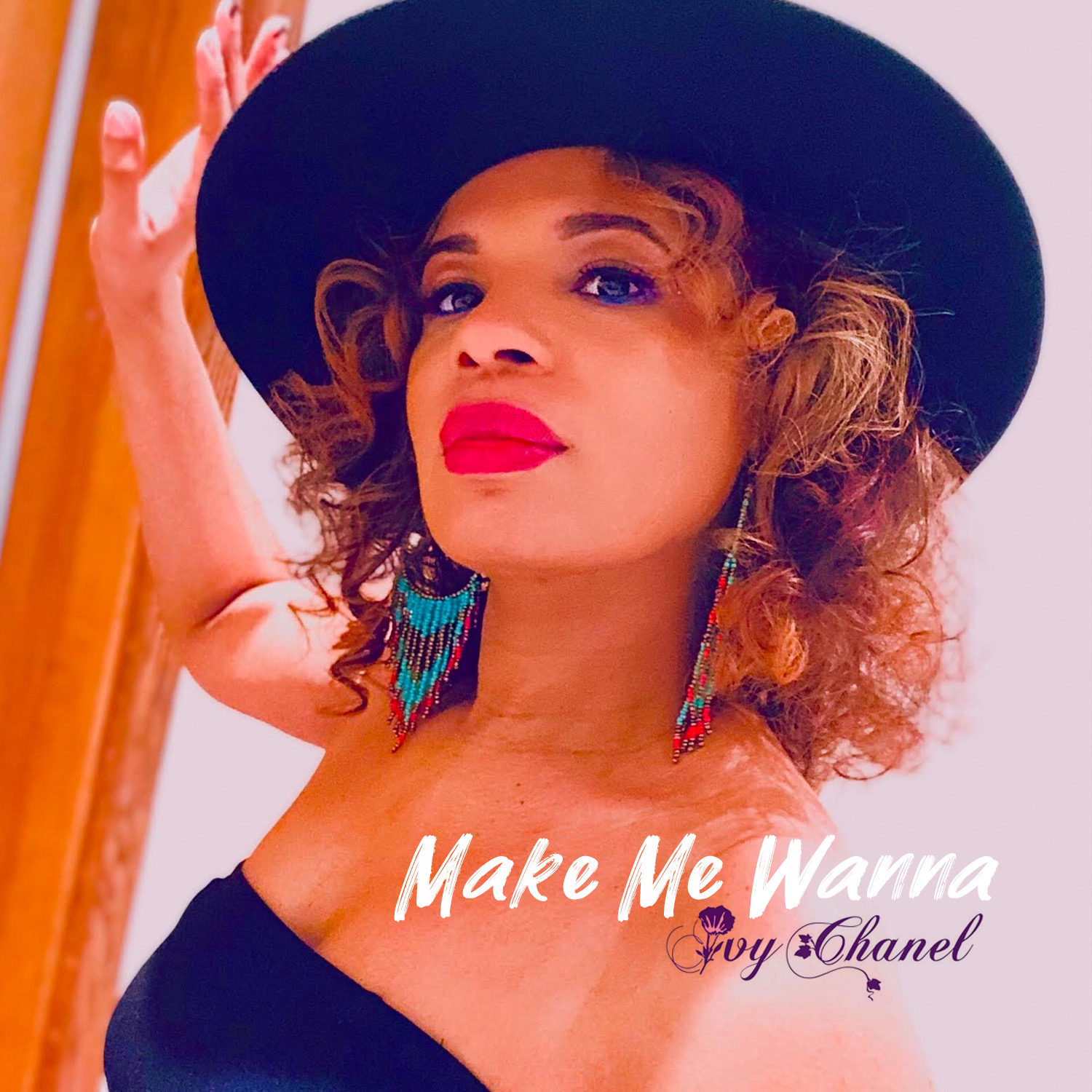 Philly native Soul Singer/songwriter, part African American, French, and Native American Ivy Chanel (Hip-Hop Legend, Hall of Fame Inductee, DJ Cash Money's sister) returns to the foreground with her new funk smooth inspirational anthem 'MAKE ME WANNA "is scheduled for release 16thApril 2021. The Music Video will subsequently premiere on April 22nd; This is the first single taken from her forthcoming album releasing this fall 'Up In The Air."
"Make Me Wanna" was produced by the UK Legend MBE Omar Lye-Fook. Also, it was co- written by Curtis Richardson (Rihanna, Jennifer Lopez, Craig David, Joss Stone), Morris "Mo" Pleasure (MD for Earth Wind and Fire, Janet Jackson, Michael Jackson), and Ivy Chanel, a transcontinental collaboration that involved some established music heavy hitters.
"Make Me Wanna" is a fusion of Philly Soul, British Soul, Hip Hop, Funk with a hint of Indigenous native and Gospel Sounds at its root. This euphoric, rhythmic track is gumbo of somanydifferentsonicflavorsforallmusicloverstoenjoy.AsIvyChaneldescribes…"Make Me Wanna" is an expression of feeling loved by the Creator, self, and significant other. This song is a representation of that Agape Love, UnconditionalLove."
Having performed for Presidents and other dignitaries around the world and worked with award-winning artists and producers; Q-tip, Scratch Professor, Biz Markie, MBE Omar Lye- fook, Mo Pleasure, The Temper Trap, Curtis Richardson, Freedom C+C Music Factory, DJ Kazu, to name a few, Ivy Chanel is also a sought after vocal coach described by Simon Cowell as "Fantastic," she has tutored a few artists from his camp such as Oritsé Williams (JLS). Ivy has also worked with Anthony Duncan (Flawless), contestants from Missy Elliot's 'Road to Stardom and The Voice.
Ivy Chanel's heritage is a huge part of who she is as an artist, and she represents her Native American roots as strongly as her African American ones: "There's so much more to our story, past and present. I wish to be a conduit for greater awareness and understanding using my God-given talent," Ivy Chanel.
Ivy Chanel vocal arranged sung backgrounds and lead vocals. "Make Me Wanna" is available now on All digital outlets and The Official Video on April 29th, 2021. Check out her new website www.ivychanel.com.
Social media links:
Facebook: https://www.facebook.com/Ivychaneltheartist
Instagram: https://www.instagram.com/ivychaneltheartist/
Twitter: https://twitter.com/ivy_chanel