Viral Modi: not only multi-talented but also a successful multi-talented personality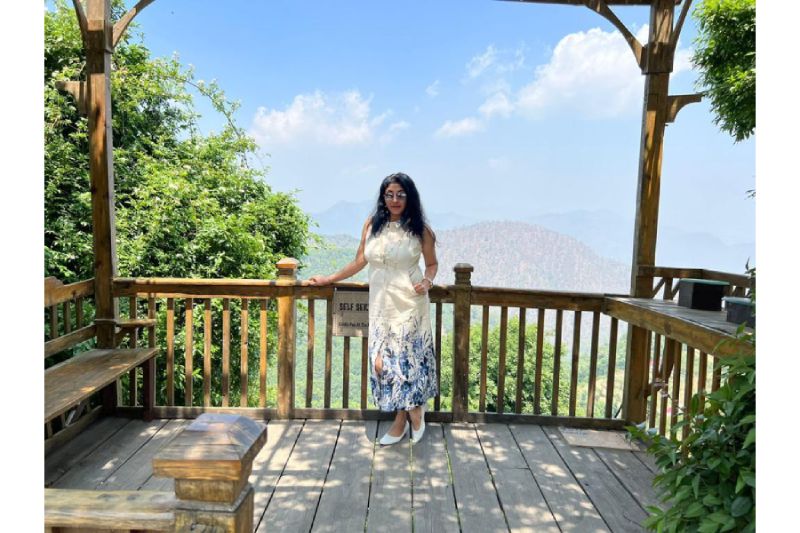 You might have often heard the term "multitalented." But have you ever thought about how these people with multiple talents handle their multiple tasks so efficiently? Today we shall explore the difference between a multi-talented person and a successful multi-talented person.
Skills can be gained through training and years of practice, but when it comes to talent, it is something that is in-built in you, something that is already there in you. But even a talent gets wasted if it's not put to proper use. Today we shall witness the journey of a successful multi-talented personality, Upasana Modi or Viral Modi. And see how she handles multiple tasks and makes the best of them to reach her goal.
Viral Modi, a multi-talented and well-known actor, dancer, and content creator from Ahmedabad, is well known for her acting and dancing skills. She has videos that surface on websites like Instagram, Tiki, Josh, Rizzle, and Moj. The number of views on several of her videos has now reached the millions, and she has a constantly growing fan base. The support from her fans is a by-product of her efforts, which are clearly visible in her videos.
Viral Modi has mastered these platforms' statistics after working on them for a considerable period of time—six to seven years. Her videos are uploaded to the internet consistently and with flawless quality. She started her journey with Tik Tok itself. But after its suspension, she had a protracted break. Shortly after the introduction of apps like Instagram, Tiki, Josh, Rizzle, and Moj, viral Modi found fresh inspiration to pursue her interests. Being active across numerous platforms at once is a difficult task, yet Viral Modi overcomes it efficiently.
Besides all these skills that Viral Modi possesses, we can also dive into her past to look at her other accomplishments. Realizing the elegance of her personality and the confidence she has, Viral Modi decided to participate in the Nirma fashion show. Her beauty and intelligence led her further down the path of success. She got selected for Shri Magazine and Sakhi Magazine.
After being selected for these magazines, her voice also caught the attention of people in the voice industry. She was asked to present a speech on All India Radio. This event dates back to 1999. The flamboyance in her voice and her articulate speech structure were enough to cast a spell on the listeners.