Vikas Malu an Influential Business Tycoon, Adding Six Alluring and Luxurious Rolls Royce at once to his Legacy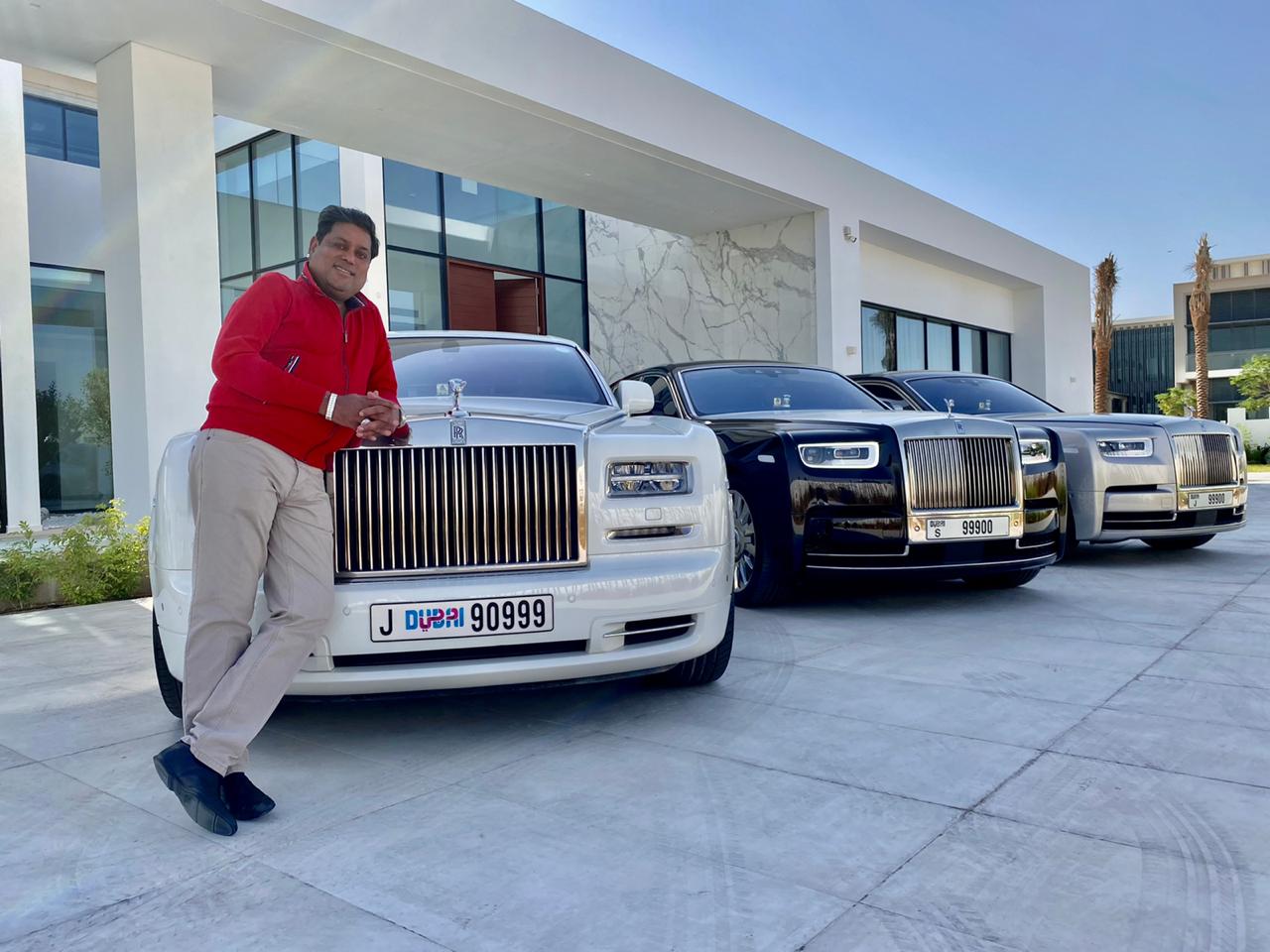 Vikas Malu is one of the most influential business personalities that is making India proud overseas. One story that showcases his personality and his love for cars is when he did a jaw-dropping purchase that might leave most people startled. Vikas Malu's love for cars is unparalleled. He once went to the showroom of the luxury automobile, Rolls Royce to purchase one for himself. He went to acquire Rolls Royce Ghost a six crore beauty for himself and while purchasing, his eye was caught by the beauty of Rolls Royce Phantom. Vikas Malu, could not ignore the staggering staging of Phantom and went ahead to purchase all the three Rolls Royce phantom that were present there at the showroom at that moment. Without any second thoughts, he said yes to these four luxury cars and it still was not going out of his budget. After putting these four beauties under his name, he remembered that soon it is going to be his son's birthday month, and gifting him a Rolls Royce Dawn would be the beginning of his celebration. Vikas Malu was also introduced with an appealing photograph of the Rolls Royce Cullinan, which he thought would be a perfect fit for his magnificent garage.
Most people sweat out their blood to buy their dream car but Vikas Malu has been a marvel. He is entitled to make such a sudden decision, which will make a common man shiver. Vikas Malu stated his lucky number to be nine and booked all these cars for the number plate that highlights his lucky number, which he considers to be his good luck charm.
Owning a successful business in UAE, he is one of the most influential mentors anyone can have. The hard-earned title of business tycoon certainly suits him strongly.