UnicornGo Guidelines For Finding A Great Designer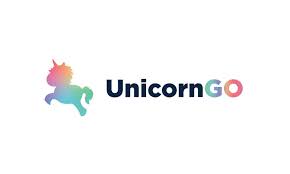 1. Pay Attention To Their Portfolio
Any professional graphic designer that is serious about their work will have a portfolio that they are eager to show off. In the event that their portfolio is limited, be sure to ask for additional samples of their work. You should always hire a graphic designer that has a broad range of work in many different niches and industries. Be sure to check if they have worked with other similar businesses and if their graphic design style is what you're looking for.
2. Positive Reviews
Always check the past customer reviews of any graphic designer you're interested in. These reviews should indicate things such as how well they meet deadlines, the quality of their work, personality etc. By reading testimonials and reviews, you can learn a great deal about the graphic designer and the quality of their work. You should think about calling a couple of their past customers and finding out first hand about their experience. This can help you to avoid possible problems.
3. Price
Do enough research so that you can easily figure out your project's cost. Be sure to get quotations from a couple of different freelancers and local graphic design services. You should have a realistic budget and take into consideration the quality of the work of the designer you wish to hire. The vast majority of people are fine when it comes to hiring a plumber at $80 per hour, however they have a problem when that is the price to update their website.
Now, it is possible to find many other graphic designers at lower rates, however, they will be less experienced and will likely take longer. You'll also need to provide more direction and put out effort that you may not have available. The more experienced graphic designer will usually charge more but they are better at their job, more efficient, don't require too much direction and they use the best graphic design practices.
Even though you may want to hire the cheapest designer that you can find, you will still end up paying more due to the number of revisions required or time spent providing direction. You need to keep in mind these additional factors when considering billing rates. You should also avoid hiring persons who deeply discount or undervalue their work just for you to hire them.
4. Be Clear On Expectations
Next, you have to consider how much you want to be involved. Additionally, you need to consider your deadline, the frequency of meetings, how often you need to be in contact with the designer etc. These are a couple questions that you should figure out. Once you do, make sure and let the designer know your expectations before you get started. Be sure that you also keep communicating with them and be cautious of freelancers who attempt to over-promise.
5. Respect
Once you have hired an experienced graphic designer, then you will know their process and you should be flexible and more than willing to listen. It is a good idea to hire an experienced designer that can challenge your ideas because they have better ones. In many cases, a professional and experienced graphic designer will be able to provide a greater degree of insight on your project which will result in an even better end product.
6. Pay Attention To All Skills
Lastly, when you are consulting with a possible designer, you should treat that meeting as though it's an interview. You should be able to determine their passion for their job, how responsible they are, if they're results oriented etc. You should ask them about specific past clients as well as if they have any additional skills. In many cases, they may be able to do marketing, copywriting, build websites etc. This is certainly a great opportunity to build a long term relationship with the designer.