HAMPTON FASHION WEEK® SIZZLES ON THE RUNWAY AS IT RETURNS FOR A 3 DAY SERIES OF HAUTENESS!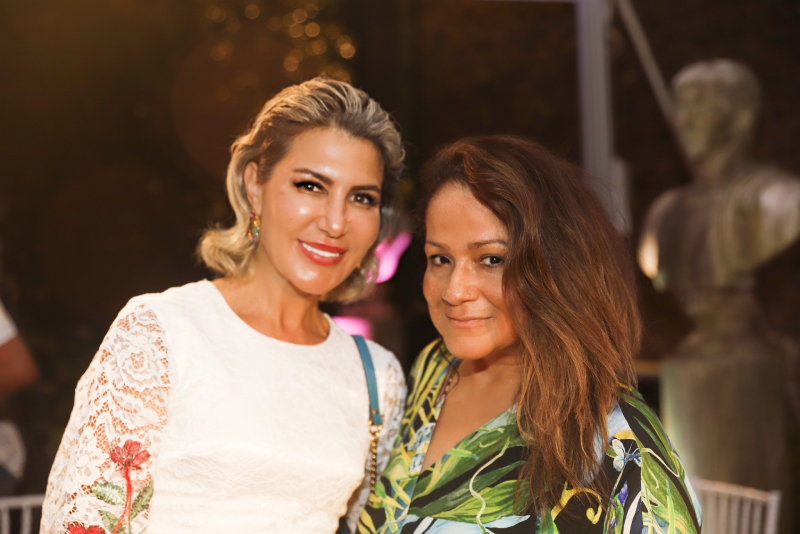 HONORING FERN MALLIS, NEW DESIGNER COLLECTIONS, AND A STAR-STUDDED SOIREE AT SOUTHAMPTON ARTS CENTER.
Hamptons, August 7th, 2021 (Southampton) – Hamptons Fashion Week® in its 3rd year, debuted Spring/Summer 2023 collections at Southampton Arts Center featuring Cesar Galindo, Brochu Walker, Skott Marsi, Gloria Lee, and House Of Barretti.
This 3-Day Event Festivities included celebrity designers, local Southampton Pop-Up Tastings, and a TV and Internet celebrity line-up,
Arte Collective Gallery hosted Day one and was curated by Yubal Márquez Fleites, featuring artists, and highlighting Skott Marsi artwork which launched the Hamptons Fashion Week® series of events.
Day two featured Hampton locals, influencers, editors, and celebs lined up at this one-of-a-kind event as all were greeted and welcomed by curated mannequins by local luxury brands and retailers such as Michael Kors and Ralph Lauren. Guests strolled in with Live music by @Bblainet and @Davhinic.
Notable attendees included Fern Mallis who was honored and received the Fashion Icon Award; Reza Farahan, @BravoTV #Shahs of Sunset Founder of @rezabeobsessed; Socialite Jean Shafiroff; Veteran American Fashion Designer, Brandon Maxwell; NJ Housewife KIM D; WWE Star and Country Singer, Mickie James; Tik Tok Personality Superstar Nick Norcia;Top Fashion Influencer and stylist Olga Ferrara ; Celebrity Host & Editor, Sydney Sadick; Amazon Prime Reality TV Star, Isabella Barrett, American fashion designer; and Stan M. Herman, President of the Council of Fashion Designers of America.
VIP Attendees danced to the beat of DJ Fly Girl while enjoying cocktails by Spring 44, Beau Joie Shield Champagne, and Ghost Tequila. They enjoyed a foodie experience full of bites by VIP Sponsor "Weekender"  Food Truck presented by  @Caviar @MichelinGuide. This activation marks the first official MICHELIN Guide experience in the Hamptons with Caviar supporting Rezdôra and The Musket Room to reach new customers and grow their restaurants in a unique, engaging way.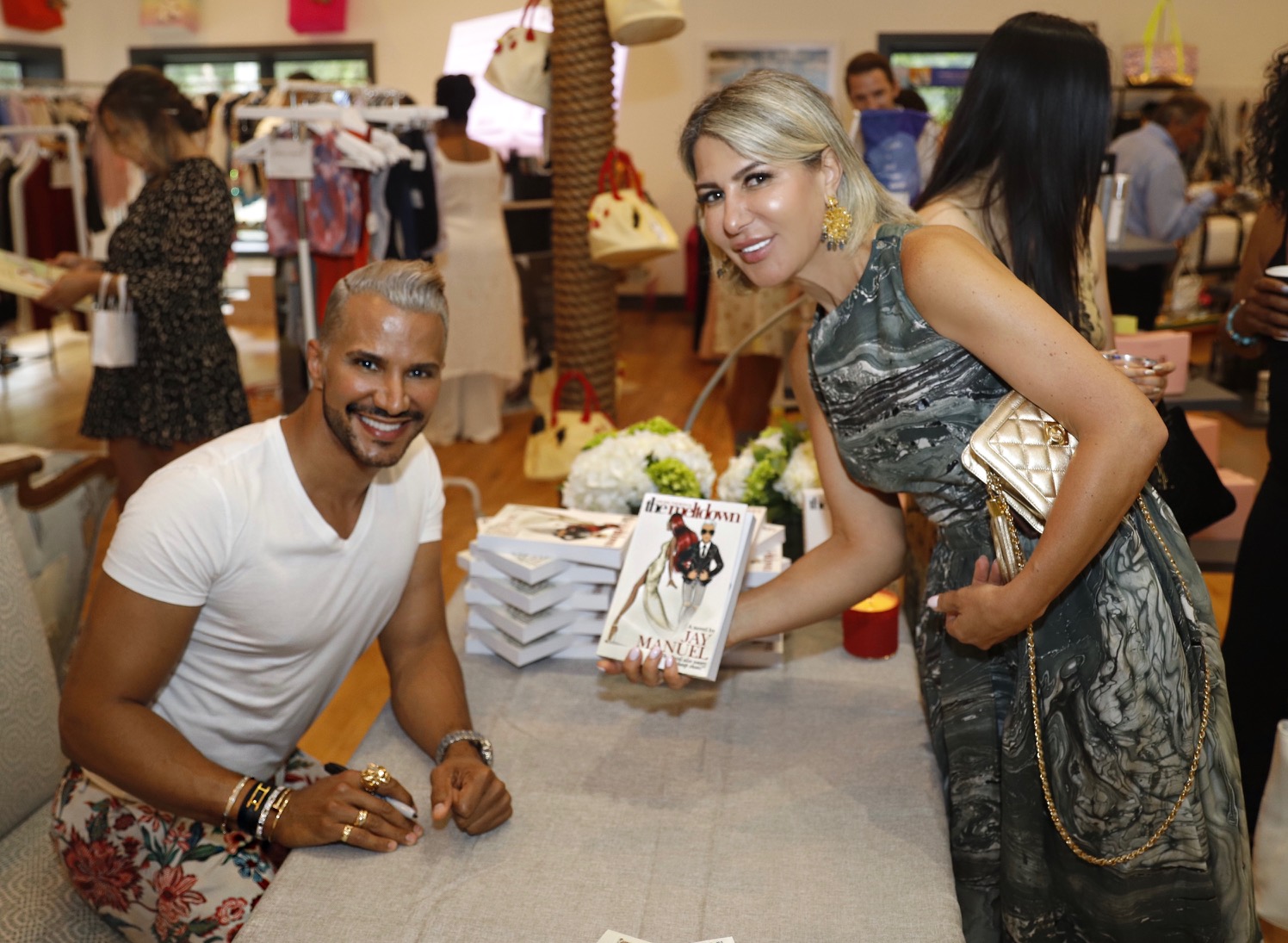 Hamptons Fashion Week ® continued its "haute experience" which included Signature Coffee Mocktails sponsored by Signature Blends by KF, presented by Producer and Actress Kim Fields. The event had perfectly curated luxury tables with hydrangea white and green floral arrangements, including home decor candles by VIP Sponsor, Moods by NuMe. Everyone sipped cocktails by mixologist Spring 44, Ghost Tequila, and Beau Joie Shield Champagne. Influencers and Editors had a chance to experience beautifully displayed luxury picnic tables by A Shore Vibe, Dolce & Gelato vintage mini carts, as well as refreshing Sparkling water by Recess which had glamorous decorated Tricycles to help VIPS stay calm, cool, and collected in the hot weather.
The event included luxury brand exhibitors by Barollo Italy, Fortune Swimwear, Stella & Ruby Jewelry, Moods by NuMe, Vera Moore Relax & Restore Spa, and special a gifting suite including Simple Satch, Kocostar, Beekman 1802, Still Standing, British M, Clean & Pure, Joy Moy, Nourish Mantra, L'or Expresso, Batch Twenty One, Summerfield, SAVE ME, and Mr Bear Family.
Hamptons Fashion Week ® was created by DCG Media Group in New York and curated by producer Dee Rivera, a veteran in fashion and CEO of DCG Media Group. Hamptons Fashion Week ® is a much-anticipated experience that will bring a new dimension to the summer calendar of events in Hamptons.
A Special Thank You to: Makeup Sponsor, Stare Cosmetics; Hair Sponsor, Reza Be Obsessed; Catering sponsor, Dolce & Gelato, Recess Drinks; Food Sponsor, Caviar & Michelin Guide; Kristine Murillo & Fedora Lounge Hair Stylist, Makeup by Devins; British M. Grade Lash; Still Standing; Runway Buy; Spring 44; Ghost Tequila and Beau Joie Shield; Hint Water; LI Roar; BODVAR Rose'; Jewelry Sponsor; Stella & Ruby; Dr. Rajeev Fernando, LOVE MASK; Topiaire Flower Shop; Your Concierge NYC; and Hampton Hamlet Inn.
We are grateful to our VIP Sponsors: Moods by NuMe, & Signature Blends by KF
Thank You to our Media Partners: James Lane Post, Global Fashion Channel, Runway Buy, Hampton Sheet, and East End Taste.
DCG Media Group and Founder Dee Rivera, hosted Day 3 of their Fashion Series at the New Pop Up Torch'd Pop Up created by Isaac Boots at Fred Segals on Sunday, August 8th.
Festivities included Celebrity designer Cesar Galindo , WWE Mickee James and Meet & Greet with TV Personality, Jay Manuel including his New Book, THE WIG, THE BITCH & THE MELTDOWN.
TV personality Jay Manuel has spent 20 years on both sides of the camera working with the world's most celebrated celebrities as a Fashion Correspondent .He was invited to cover the glamorous red-carpet world of celebrity fashion and beauty at the Emmys, the SAG Awards, the Grammys, the Golden Globes, and the Oscars. THE WIG, THE BITCH & THE MELTDOWN is Jay's debut novel .
"This special event is unique, fun, and all-encompassing opportunity to share with residents and visitors, enjoy local fashion and beauty brands found right here in the East End, and give brands and designers an opportunity to showcase their collection." said Dee Rivera, Founder of Hamptons Fashion Week ®. "In addition, my goal is to create diversity and to bring back the economy by highlighting Southampton as we ride the wave of Covid. Southampton is my 2nd home, which I hold dear to my heart.
   Part of the proceeds from the event will benefit The Ellen Hermanson Foundation.
Designers and Celebs please contact Dee Rivera:
dee@dcgpublicrelations.com
Additional info :
https://instagram.com/dcgpublicrelations?utm_medium=copy_link
https://instagram.com/hamptonsfashionweek?utm_medium=copy_link