Tycoon Capital Group: Providing Fast, Frictionless, and Easy Financing Solutions to Small and Medium-Sized Businesses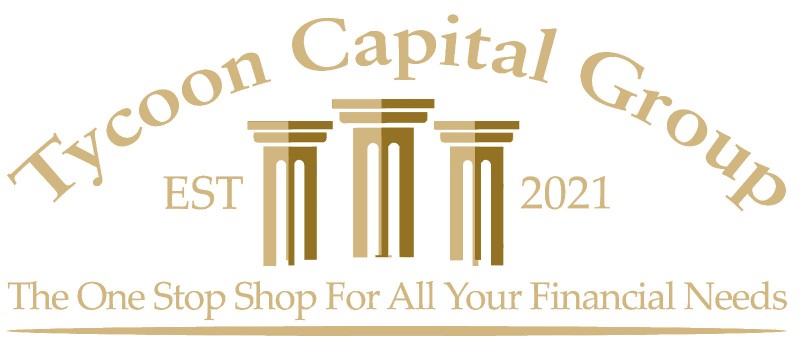 Tycoon Capital Group has recently received a warehouse line of credit for $25 million, and with this funding, the company is looking to expand its operations and provide financing solutions to even more small and medium-sized businesses across the United States. The company's primary objective is to establish a leading-edge fintech enterprise that empowers its clientele to achieve their maximum potential. Tycoon Capital Group takes great pride in its commitment to promoting financial inclusivity by providing small businesses, who are frequently neglected by conventional financial institutions, with opportunities for financial advancement.
Since its founding in 2021, Tycoon Capital Group has gained recognition for its unique approach to funding businesses, successful track record, and commitment to social responsibility. The company offers three financing solutions, Merchant Cash Advance (MCA) and Small Business Loans (SBL), and Line Of Credit (LOC) which provide easy access to capital through an expanded suite of funding solutions. Tycoon Capital Group has extended access to capital by disbursing over $1 billion in funding to more than 45,000 small businesses.
One of the most notable aspects of Tycoon Capital Group is its less restrictive lending guidelines, which allow businesses that may not meet traditional financing guidelines or have no availability on an existing facility to access capital. The company offers minimal paperwork requirements, minimum FICO scores of 500, and bankruptcy and tax lien acceptability with payment plans in good standing.
"Our commitment to providing fast, frictionless, and easy financing alternatives has made us a go-to choice for businesses that immediately need capital," said a spokesperson for Tycoon Capital Group. "We understand the need for availability for quick funding, and our less restrictive lending guidelines and minimal paperwork requirements allow businesses to access capital that they may not have been able to before."
In addition to its commitment to providing funding solutions to small and medium-sized businesses, Tycoon Capital Group is also dedicated to social responsibility. The company has a stated mission of making a positive impact in the world through helping businesses receive funding fast, and it has been involved in a number of philanthropic initiatives.
Overall, Tycoon Capital Group stands out as a reliable and efficient financing solution for small and medium-sized businesses in the United States. Its commitment to providing fast, frictionless, and easy financing alternatives, less restrictive lending guidelines, and social responsibility make it a valuable resource for businesses seeking capital. For more information about Tycoon Capital Group and its financing solutions, visit https://tycooncapitalgroup.com/. Follow Tycoon Capital Group on Instagram and LinkedIn for updates: https://www.instagram.com/TYCOONCAPITALGROUPLLC/ https://www.linkedin.com/company/tycoon-capital-group