A $30 version of the Ultimate controller from 8Bitdo is now available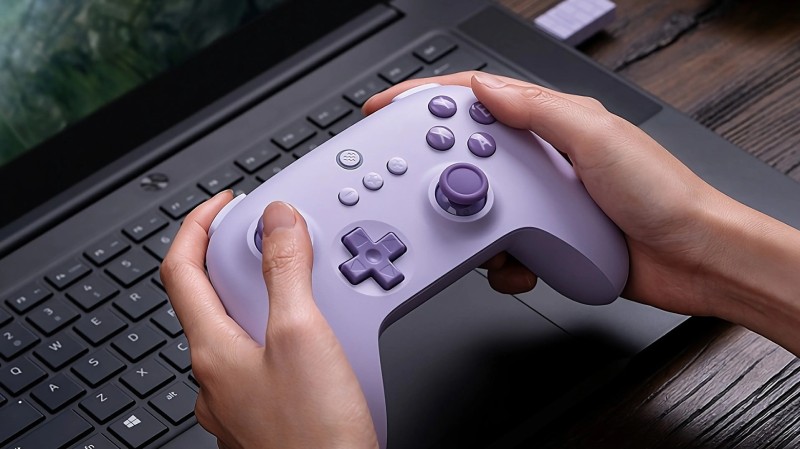 Gamepad creator 8Bitdo uncovered a less expensive version of today's beloved Ultimate Controller. The new Ultimate C 2.4G Wireless Controller is a $30 wireless accessory in purple or green color options. Windows, Android, Steam Deck, and Raspberry Pi are all supported.
The new gamepad, as its name suggests, uses a 2.4GHz USB dongle that comes with it to connect wirelessly. It is described by 8Bitdo as a "simplified" version of the well-liked Ultimate controller series that "offers the same ultimate quality." With respect to what "simplified" signifies, the organization seems to have helped downsize production costs by skipping the charging dock (using cable charging instead) and the profile-toggling switch from the more costly variations. Additionally, it does not provide customization support for the company's Ultimate Software.
According to 8BitDo, the gamepad can be fully charged in two hours and last for up to 25 hours of playtime. Asymmetrical rumble is also supported, but vibration feedback is only available on Windows. The controller is plug-and-play on the PC and also works in wired mode.
Last year, the company began manufacturing nostalgic gamepads that imitated the classic NES and SNES inputs before moving on to more contemporary controllers in the console style. The Ultimate line's design, which includes asymmetric stick layouts, is much more like that of today's Xbox controllers. The Bluetooth version costs $70, while the more expensive 2.5GHz version is still available for $50. The new model can be pre-ordered from Amazon ahead of its May 31 release date.