Top Fashion Influencer Olga Ferrara teams up with Top Fashion Management Firm Lily Ravas Management for NYFW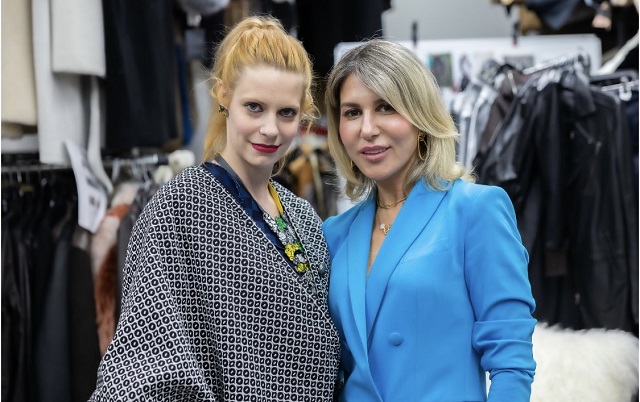 Top Manhattan-based PR & Events company Lily Ravas Brand Management (www.lilyravas.com) is teaming up with leading Fashion Influencer Olga Ferrara (Instagram: https://instagram.com/olgaferrara_ny?igshid=119q97zqv7jwv And //linktr.ee/Olgaferrara) to provide fashion and luxury brands high-profile VIP events for the upcoming New York Fashion Week.
As the Covid-19 Pandemic subsides and the fashion capital is getting back to business, New York Fashion Week events are returning to live for September 2021. The high-profileshowroom presentations, catwalk shows and receptionsorganized by Lily Ravas and Olga Ferrara will showcase the latest designer talents from the United States and internationally.
The events produced through this new dynamic partnership will also offer the carefully curated VIP guestlist spectacular shows as well as a personalized experience such as private styling advise and exclusive access to the most sought after new brands.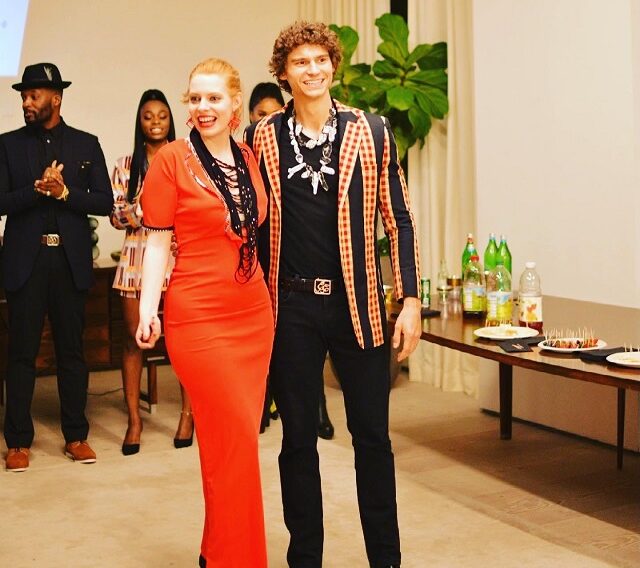 About Olga Ferrara
Impeccably stylish, incredibly bright and highly sophisticated Olga Ferrara, a fashion influencer based in New York City, delivers fashion right to your house. With her inimitable sense of style, she inspires people to express themselves via fabrics, patterns and colors. Olga views art as freedom, so she motivates readers to shrug off doubts and fear and let their personality shine through.
It seems that Olga has always had her heart set on fashion. The scope of her professional interests is admirable. Olga took part in numerous runway fashion shows as a model and attended world major fashion events as a fashion editor. Now she successfully combines editing with blogging career and career of a stylist. Olga's media presence is substantial and powerful. People are inevitably drawn to her because of her positive energy and passion for everything she does. The content she creates is full of life and colors. But what makes Olga's feed stand out is flamboyant photography. She takes followers on a spectacular journey to the most scenic places in NYC. From Art Deco classical buildings to the best examples of Modern architecture. Olga gives tons of outfit ideas. Whether it high-end brands or novice in the industry Olga puts items to the best use. She collaborates with renowned designers from all over the world and masterly blends traditional culture of a brand with her unique approach. With a wise choice of accessories, she shows how to cause a stir by your arrival at any place. Olga actively supports sustainable brands across the globe and specially NYC based designers to support local businesses.
About Lily Ravas & Lily Ravas Brand Management
New York, Manhattan-based Lily Ravas Brand Management specializes in working with fashion, beauty and luxury lifestyle projects and labels from around the world wanting to expand globally. The company's event portfolio includes press days, exclusive buyer presentations, showcases and fashion shows, organizing interviews with magazines and editorial appearances. Lily Ravas Brand Management regularly hosts exclusive industry events for New York Fashion Week.Lily Ravas has had more than 10 years of valuable experience as a Brand Strategist, working on various projects in the field of PR, Publishing and Events Management. She has lived and worked in Europe, London, New York and Southeast Asia as well. Through her extensive network Lily has showcased and introduced brands and projects to leading industry VIPs, press and retailers internationally. She has managed more than 50 fashion, beauty and luxury labels and her previous articles have been featured in leading fashion and lifestyle publications such as Elle and Marie Claire. Her work has also been acknowledged in magazines such as Forbes and Glamour.
Based in Manhattan, New York, Lily enjoys working with clients globally to help her high-profile clients explore their true market potential.
For further press information please contact: Lily Ravas Brand Management and Olga Ferrara :
https://instagram.com/lilyravasbrandmanagement?igshid=aw7oa9do3gsx