The World Mental Health Day is observed on October 10, 2022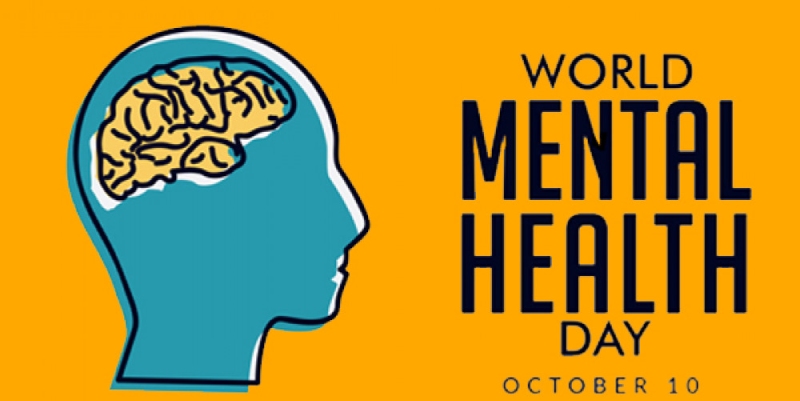 Every year on October 10, there is a celebration of world mental health day. Numerous initiatives are planned on this day to raise awareness of mental health issues and people affected by them.
International Mental Health Day
Each year on October 10, people worldwide celebrate World Mental Health Day. On this day, a number of initiatives are intended to raise awareness of mental health disorders, their impacts on individuals who are affected, as well as the lives of those who care for them. The concluding day of the Mental Health Awareness Campaign Week campaign, which was started last year by the Ministry of Health and Family Welfare, in India, is observed as World Mental Health Day.
World Mental Health Day 2022: Theme
The theme or rather the slogan for 2022's celebration of World Mental health Day is "Make mental health & well-being for all a global priority."According to the World Health Organization (WHO), prior to the COVID-19 epidemic, one in eight persons globally experienced mental health problems. But there wasn't enough financial and structural support for mental health. The worldwide pandemic increased peoples' mental stress levels. The virus permanently changed people's lives. This stress has been exacerbated by recent armed wars between nations and acts of religious violence.
World Mental Health Day: Significance
The goals of World Mental Health Day are to raise public awareness of mental health concerns around the world and to motivate people to support mental health. The event ensures that mental health as an issue is emphasised and kept in the public consciousness. The day offers opportunity for mental health care professionals to exchange ideas and discover new strategies for ensuring that mental health treatment is available to everyone worldwide.
History of World Mental Health Day
A non-governmental organisation called the World Federation for Mental Health (WFMH) was established in 1948. On October 10, 1992, Richard Hunter, who was the deputy secretary general of the WFMH at the time, declared the first World Mental Health Day. Every year since 1994, a unique theme has been chosen for the international celebration.