The swan song of Puneeth Rajkumar will be released on October 28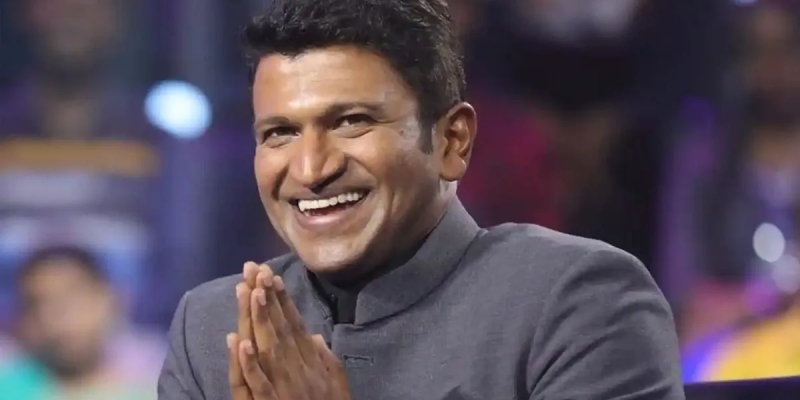 The film was wished well by Prime Minister Narendra Modi and other
Puneeth Rajkumar's final appearance on television will be in the documentary "Gandhada Gudi," which will be released on October 28 to coincide with the first anniversary of his death. The film is about Karnataka's woods, flora, and animals. Puneeth Rajkumar suffered a serious heart arrest, and he passed suddenly on October 29, 2021. The State's highest civilian honour, the late actor Karnataka Ratna Award, would be presented on November 1 by the State government, according to Chief Minister Basavaraj Bommai.
The documentary's viral trailer, which has received over 2 million views on various social media platforms, was launched by Ashwini Puneeth Rajkumar. She tweeted, "Today is an emotional day for us as we are releasing the trailer of #GandhadaGudi, a project important to Appu's heart," and included the names of various people, including Chief Minister Basavaraj Bommai and Prime Minister Narendra Modi. Mr. Modi, Mr. Bommai, and other members of the Indian film community sent their best wishes for the movie.
"Appu is a part of the hearts of millions of people worldwide. He was the epitome of genius, exuded vitality, and possessed unmatched talent. Mother Nature, Karnataka's natural beauty, and environmental preservation are all honoured by #GandhadaGudi. I wish you well in this endeavour," tweeted Mr. Modi.
Three of the actor's movies were in post-production at the time of his passing: the documentary Gandhada Gudi, the commercial potboiler James, and Lucky Man, in which he had a significant cameo.
The documentary's trailer, produced and delivered by Puneeth Rajkumar and featuring Amoghavarsha of Wild Karnataka fame, depicts him and Amoghavarsha travelling through the lush forests of the State and even submerged in the Arabian Sea. Another scene in the movie has Puneeth Rajkumar bringing Amoghavarsha to the plain Gajanur home where his father, the actor Dr. Rajkumar, was born. Intriguingly, the film is named after the classic 1973 movie Gandhada Gudi, in which Dr. Rajkumar portrayed a forest inspector against a mafia that was stealing the state's woods' natural riches.