Brandon Medford Brought Out The Best Culture Creators To New York, During "CulturePreneur".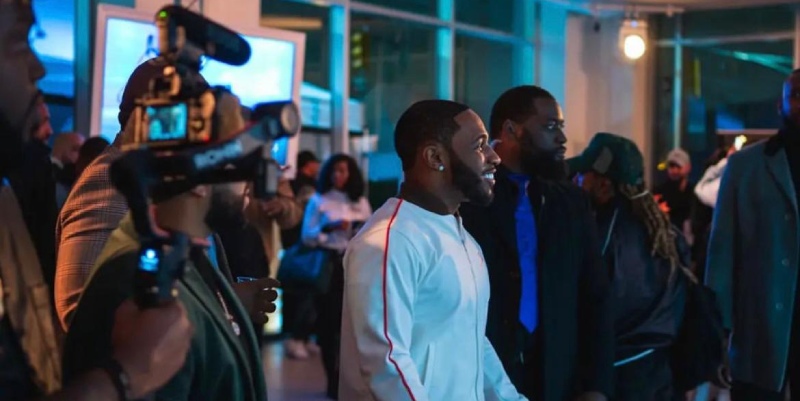 With over 4 million followers collectively, CulturePreneur and guests, presented an evening full of powerful motivation, inspiration, and access with the launch of the Brandon Medford Sales Academy.
On Tuesday, October 4th, Brandon Medford's CulturePreneur event kicked off the launch of the first of its kind and highly anticipated sales academy in Manhattan with many of today's biggest names in finance, real estate, entertainment and entrepreneurship. In classic Brandon Medford style, CulturePreneur was an evening to remember with red carpet arrivals, surprise special guests, and fireside chats with industry leaders.
Some of the speakers included; Rashad Bilal and Troy Millings from Earn Your Leisure, a revolutionary media platform with three top 100 pod-casts covering finance, business and the world of entrepreneurship. DJ Envy, DJ, national best selling author, entrepreneur and co-host of New York's own Power 105.1 The Breakfast Club. Cesar Pina, real estate guru and New York best selling author. Milano Rouge, entrepreneur and founder of the Milano Di Rouge clothing empire. Eric Thomas, critically acclaimed author and world renowned speaker, internationally known as the Hip Hop Preacher and Brandon Medford himself, all of whom shared life changing roadmaps to achievable success for enterprising leaders.
This explosive event hosted culture creators with a passion for business and financial literacy. Attendees looked forward to guest speakers providing applicable knowledge to un- locking the full potential of anyone looking to elevate in business, connect with their audience and develop the mindset to create generational wealth.
With a room full of motivated minds, and thousands more tuning in via live stream, the impact of "CulturePreneur" will be long lasting. The event was sponsored by by Maserati of Manhattan, Empire Leasing Services, Corsa Auto Group, Lynnes Auto Group, Cartopia, Jack Daniels, Tequila Herradura Ultra, Got Credit, Naeem Boucher Properties, Wealth Accelerators and Maison Marcel Wines. The exclusive event offered a unique environment for everyone in attendance.