The "Vikrant Rona" of Kichcha Sudeepa is here.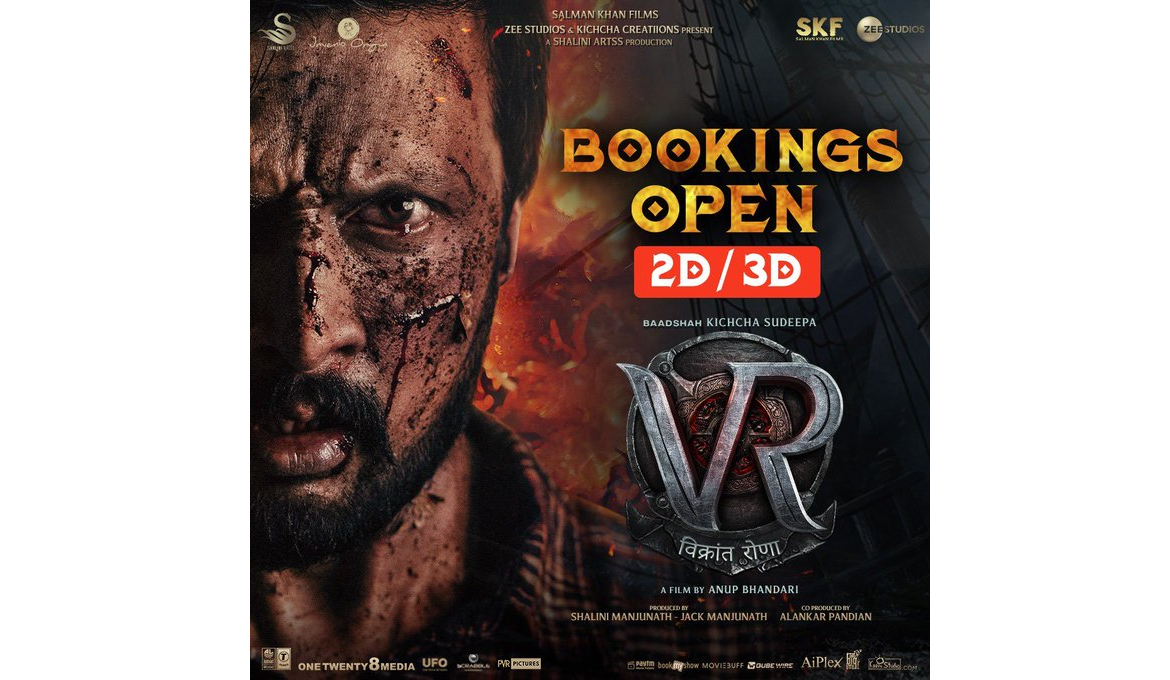 Kichcha Sudeep's Vikrant Rona in Language of Your Choice With This App
Vikrant Rona, the highly awaited fantasy action drama from Kichcha Sudeep, is slated to open in theaters today. Cine dubs and the creators of Vikrant Rona have inked a contract. The producers claimed during a news conference on Monday that this app will allow viewers to see Vikrant Rona in five different languages. These are Malayalam, Hindi, Tamil, Telugu, and Telugu. The audience's smartphones must have the application downloaded. This program will only operate in theaters.
The audience must choose a theatre, a showtime, and the language they choose to view it in after downloading. The original score from Vikrant Rona's film crew will then be downloaded via the Cinedubs programme. On headphones, it will be accessible in 5.1 Dolby audio.
Through the use of the software Cinedubs, viewers can view movies in any language they choose. At a marketing event, Sudeep explained how this programm functioned. The Dabangg 3 actor said there can be a situation in which someone requests to witness Vikrant Rona's Kannada rendition. They are unable to locate a suitable show when they are in Andhra Pradesh. To sync the language of their choosing, they must first launch the application, download the Telugu version, and then select the language. Also synced will be tunes and music.
According to the Window Seat producer, Vikrant Rona will be made available in 3D. According to Jack, this movie won't be shown for five days in Bangalore's Urvashi Theaters alone. According to Jack, 3D glasses are not currently offered by Urvashi Theaters. Vikrant Rona will initially be shown in 2D at this theater.